HCG Injections for Women – How to Lose Weight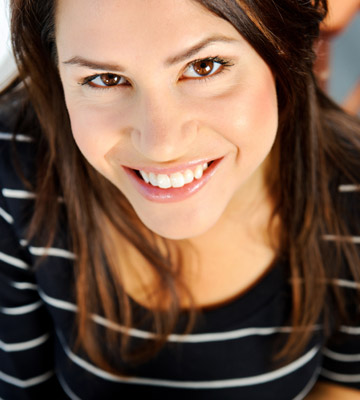 The HCG diet has been helping women and men lose weight since the 1950's, but it is now, in its current form, that females who have had a hard time shedding those excess pounds finally see success. If you have been stressing over how to lose that excess weight and then keep it from coming back, it is time to get the facts about HCG injections for women.
Everyone knows that the only way to successfully lose weight is to burn more calories than you consume. There are two different ways of accomplishing this:
Increase exercise and physical activity in order to burn more calories
Reduce caloric intake
It is the last item, reducing caloric intake that causes some of the biggest headaches – literally. If you do not take in enough nutrition during the day, you just might get a headache, along with fatigue, weakness, irritability, and even feelings of nausea.
Thanks to the benefits of HCG injections for women, you can reduce the amount of calories you consume each day without these concerns. As a result, unwanted fat will begin to melt off your body.
Benefits of Dieting with HCG Injections
HCG is often referred to as the pregnancy hormone in its ability to help pull directly from the body's fat stores to nourish the growing fetus, especially in the early months of pregnancy when a woman is experiencing nausea. When you are not pregnant, HCG injections can send the signals to your brain that you are not hungry, even if you are only consuming 800 calories a day. Signals will then be relayed to the body to pull any additional needed energy directly from stored fat cells.
Thanks to these HCG injections for women benefits, most females will lose between half a pound and a pound each day, depending on their level of activity and the amount of weight they have to lose in the first place. The more overweight a person is, the faster they will drop those pounds at the onset of the HCG diet.
When using HCG injections for women, we do not want you to engage in exercise other than walking, swimming, or yoga. This is not the time for high-intensity workouts. You are not consuming enough calories to support that type of exertion, and we want you to hold onto your lean muscle mass, not lose that to a body searching for energy.
Weight Loss Medical Center also provides vitamin B 12 shots along with the HCG injections to help you avoid the headaches, fatigue, and weakened immune system that can accompany a low-calorie diet. Instead, you will feel energized and enjoy seeing how rapidly you will lose weight.
HCG Injections Side Effects for Women
There are only a few possible HCG injections for women side effects that you need to be aware of before beginning this successful diet program. By working with an experienced doctor and ensuring that only real HCG injections from a licensed US pharmacy are used, you can help reduce the risks of any of the following occurring:
Headaches
Nausea
Weakness
Fatigue
Depression
Irritability
Edema
Blood clots
Irritation at the injection site
By working closely with the professional advisors at Weight Loss Medical Center, you will not only lose weight at a rapid pace; you will watch your body transform before your very eyes. All prescriptions are filled at US pharmacies and sent directly to our clients in complete HCG kits. These kits contain all the necessary supplies needed to begin losing weight right away with the HCG diet.
We also provide complete meal plans, shopping guides, and an abundance of easy to prepare recipes that will satisfy anyone's taste buds. To learn more about how to get started, call Weight Loss Medical Center for your free consultation and get ready to say goodbye to your unwanted fat.