HCG Injections for Men – What Can They Do?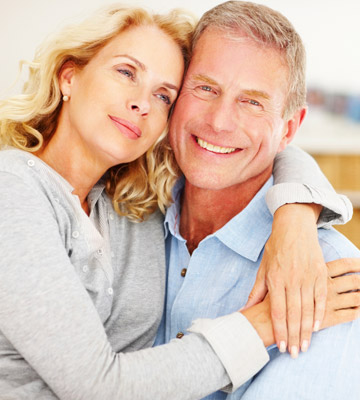 If you know anything at all about HCG, you have probably heard that it is the "pregnancy" hormone in women that helps nourish the growing fetus. If that is the case, you are more than likely wondering what HCG injections for men can do for you.
The answer will be astonishing!
Answer these questions:
Are you overweight?
Are you tired?
Have you noticed that your endurance in all areas of life is not what it used to be?
Has your libido started to falter?
If you answered yes to these questions, you might be surprised at how HCG injections for men's weight loss will work for you. Men do produce a small amount of HCG in their bodies naturally. This hormone is connected with testosterone in that HCG works much like the luteinizing hormone that is manufactured in the pituitary gland that signals the testes to produce testosterone. HCG can send the same signals.
Although LH is primarily active at night while you sleep, HCG shots taken in the morning can provide the testosterone boosting abilities you need during the day. Testosterone increase has many benefits, as will be shown in the next section.
Benefits of HCG Injections for Men
Testosterone is the hormone that makes a man feel manly! HCG helps to boost this ability. It will influence sperm count and libido. Benefits of higher levels of testosterone also include increased red blood cell production, cardiovascular support, increased lean muscle mass and strength, and improved bone density. These are not the only HCG injections for men benefits that you can expect to receive.
The number one reason why adults today are turning to HCG injections is weight loss. The HCG diet helps most people lose an average of one pound a day. The ability to trim away 30 pounds in a month is transforming the way people view dieting.
When you combine a very low, 800-calorie a day diet with vitamin B 12 and HCG injections for men, you have a powerful way of mobilizing stored fat and burning it for ready to use fuel. Energy levels increase, and the excess fat melts away.
HCG Injections Side Effects
Any type of medical protocol comes with potential side effects, even over-the-counter painkillers, and cold remedies have them, so it should come as no surprise to anyone that there are HCG injections for men side effects to mention. The proper use of HCG injections under doctor supervision will help to minimize these possible risk factors.
Here are the potential side effects of HCG injections:
Swelling, redness, irritation, or pain at the injection site
Headaches
Hunger
Irritability
Nausea
Fatigue
Light-headedness
Gynecomastia (male breast swelling)
Depression
Edema
Blood clots
Drinking half your body weight in water (ounces) each day, along with using the provided vitamin B 12 shots will help to minimize the risks of any unwanted side effects from the HCG injections. It is also important to remember that only in its injectable form is HCG considered to be real. Drops that can be found on store shelves, or even purchased from some doctors and websites are not real HCG, and will not have the same effect. They certainly will not help boost testosterone levels the way HCG injections do for men. Keep this in mind when beginning your search for improved well-being and weight loss.
What to Expect from HCG Injections
After examining the many HCG injections for men benefits that we have provided, you may think this is all that you need to improve your overall health. That may be true for some men, but others who are diagnosed with low levels of testosterone, and are experiencing the symptoms associated with Low T, may also need to undergo a course of testosterone replacement therapy.
Doctors prescribe the HCG injection for men right along with testosterone because HCG helps to prevent certain side effects that can be associated with testosterone treatment, such as infertility and testicular shrinkage. HCG also helps improve adrenal functions.
If you have excess fat to lose, the doctor will start you on the HCG diet program. There is a strict protocol that you will follow, provided in 4 distinct phases. Rapid weight loss occurs during the six weeks of phase 2 with HCG and vitamin B 12 injections.
To learn more about what you can expect personally from HCG injections, please contact Weight Loss Medical Center directly for a free consultation with a hormone specialist.