What Does the HCG Shot Do?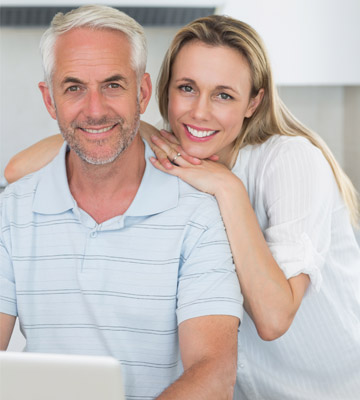 Men and women all across the US are proclaiming the HCG diet a success; after all, it has been helping people lose weight since the 1950's. Understanding how it works is a whole category unto itself. What does the HCG shot do to initiate the speedy loss of unwanted fat from the body, and then how does it work to keep it from coming back is what will be addressed in this report.
The HCG shot itself does not make a person lose weight – that is the result of the very low-calorie diet that you will be consuming. The best way of understanding how HCG works is by listening to the people who have had the positive results, and the doctors who prescribe HCG for weight loss:
HCG reduces the feelings of hunger that would normally be associated with reduced calorie diets
HCG helps to take the appetite away – it does this by signaling the brain that the body has had enough to eat
HCG keeps you from losing muscle mass
HCG aids in the metabolization of stored fat
How the HCG Shot Works
The way the HCG shot works is by raising the blood's levels of HCG. This is only accomplished with HCG injections, not the homeopathic HCG drops and pills some companies try to sell. HCG itself is a pro-hormone – meaning that it helps the body make more hormones. Hormonal imbalance is often linked to weight gain, and the use of HCG shots can reverse this situation by improving hormone production.
What does the HCG shot do to prevent the side effects of a very low-calorie diet? Once in the bloodstream, the HCG can travel to the brain, providing the crucial signals that the body is not starving. This will help to avoid the headaches often seen when food consumption is reduced.
In addition, the HCG hormone creates what is termed an anabolic state – one of muscle-building rather than muscle breakdown. This is why the body burns through its stored fat reserves on the HCG diet, and not lean muscle mass.
Using HCG Shots for Weight Loss
Using HCG shots to facilitate quick weight loss has many benefits:
It prevents feelings of hunger
It stimulates the burning of fat
It protects lean muscle mass
It reduces the risk of side effects
It helps with rapid weight loss that motivates a person to stick to the program
Perhaps this last one is the most important answer to what does the HCG shot do. It is easy to quit a diet that does not provide results that you can see. Losing a pound a week on a restricted diet does very little for a person's morale. Losing up to a pound a day on the HCG diet can change that.
If you are ready to find out how much weight you can lose with HCG shots, contact Weight Loss Medical Center for more information.