HCG Injections Before and After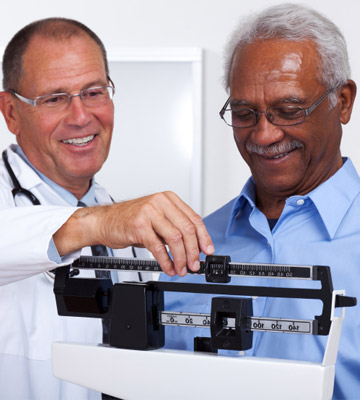 Weight loss is not easy – if it were, everyone would be thin.
The more you know about HCG injections before and after this diet, the easier it becomes to understand how HCG weight loss works and why it is successful.
No two people have the same story about why they are overweight. The reasons are as vast and different as the people facing them, such as:
For some, stress is a factor. It could be problems at work, with a relationship, or just life's daily stresses.
Other people may be genetically predisposed to weight gain.
Some individuals gain weight during college and never manage to take it off.
A death of someone close or the end of a relationship can drive a person to food for comfort.
Injuries and illnesses that lead to a sedentary period can pack on the pounds.
Whatever got you to the point you are at today, HCG injections results before and after starting this weight loss program can change your life.
The best way to document your journey is in photos. Take before and after pictures so that you can see the difference in your body along the way.
Why Weight Loss is Difficult before HCG Injections
Except in extreme medical cases, those extra pounds did not just appear overnight.
Some people are naturally predisposed to gaining weight, and it is not out of the question to gain a few pounds in one week of bingeing or splurging – especially on vacation.
For most people, the weight came on slower, over a period of months, years, or even decades.
The longer a person has been overweight, the harder it is to get rid of those pounds.
To lose weight, you have to burn more calories during a day than you consume. Unless you are willing to start exercising like a maniac, cutting calories is the best option. There has to be a substantial decrease in caloric consumption in order for there to be a noticeable weight loss. Without HCG, that type of change can be difficult to maintain for a prolonged time.
When we look at the results of HCG diet injections before and after following this program, the proof is in the outcome. HCG injections make it possible to stay on a low-calorie diet without feeling weak, lightheaded, hungry, or suffering from headaches.
Before starting the HCG Diet, chances are your metabolism is not working properly. If you do not have enough energy to power your body through the day, your metabolism is likely converting food into fat rather than fuel. The more weight you gain, the more energy it takes to propel the body.
How Weight Loss Improves After HCG Injections
Why does the HCG Diet succeed where so many other weight loss programs fail?
It takes many factors to rid your body of excess weight and then manage to keep it from coming back.
The positive HCG injections after effects occur when the following conditions are met:
You have to have a plan. The HCG Diet consists of 4 Phases that guide you through the program from start to end. Stick with it all the way, and you will succeed.
You have to recondition your brain. You cannot think about food the same way you have in the past. That will only get more of the same results. The HCG Diet reprograms your brain to end unhealthy cravings and replace them with better choices. Your brain also craves success – with each pound you lose, you will reaffirm the "can do" attitude.
You have to learn that it is easy to make healthy meals at home, even when you are in a rush or short on time. With our HCG recipes, you will see how simple meal preparation can be, even preparing numerous meals at one time and preplanning for the week.
You need support – a cheerleader in your corner. Weight Loss Medical Center clinical advisors are her for you when you need us – to help with mealtime suggestions, guiding you through the first injections, cheering on your victory over fat, and providing the emotional support when a plateau hits – helping you get back on track.
It is time to get started with those HCG injections before and after pictures. Call Weight Loss Medical Center today for your complimentary consultation to find out how HCG weight loss can put you back in control of your body.