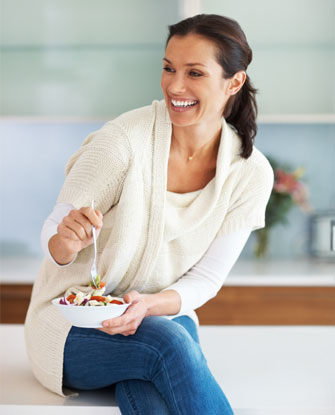 When you are trying to lose weight, you want to know that you will still be eating delicious foods that get you excited about meal time. That is how you manage to keep going and stick with the program. Our HCG diet recipes will do just that – get you excited about preparing and sharing delicious and nutritious meals with your family while still helping the numbers on the scale drop lower each day.
We provide you with an abundance of recipes of every type to help you succeed. Weight loss should not be about sacrifice. Although you may say goodbye to some of your favorite foods – only for a short time – you will not feel as though you are losing out. In less than two months you will have lost an abundance of weight and begin to add back your favorite foods. Weight Loss Medical Center provides HCG recipes for every taste.
If you are the type of person who is adventurous and enjoys international cuisine, you will be thrilled to know that our HCG diet recipe listings include Mexican, Italian, Oriental, Middle Eastern, and other exciting dishes. Those of you who enjoy good old fashioned, down home cooking, will be thrilled with our all-American recipes. Even children love the chicken tenders recipe we provide.
Eat Great and Lose Weight on the HCG Diet
Yes, it is possible to eat great and lose weight when enjoying our HCG recipes. There are times when get-togethers with friends include alcoholic beverages. Although this is not allowed while on the weight loss portion of the HCG diet, we provide you with recipes for Virgin Martinis and Mojitos.
We are often asked about the first two days of the HCG injections and if we have any special HCG diet recipes. Phase 1 does not require you to make any changes to your diet. In fact, we want you to eat your full of all of your favorite high-fat foods for these two days. Do not worry about stopping if you really want seconds – go for it. You can get your fill of all your favorite foods these two days. Make sure you consume at least 2000 calories each day.
Starting on the third day of your HCG weight loss program, you will begin enjoying our delicious HCG diet recipes that you will be preparing at home. Most of these recipes take less than 30 minutes to make, and the preparation is easier than you ever thought possible. Many people tell us that they find success in planning out their weekly meals on the weekend, shopping for all their groceries, and then spending a few hours preparing a number of different meals so that they are ready ahead of time. This makes it easy to stick to your HCG diet even on the busiest days.
If you would like to learn more about quick weight loss with the HCG diet, please contact Weight Loss Medical Center for a free consultation.