Starting HCG Diet Injections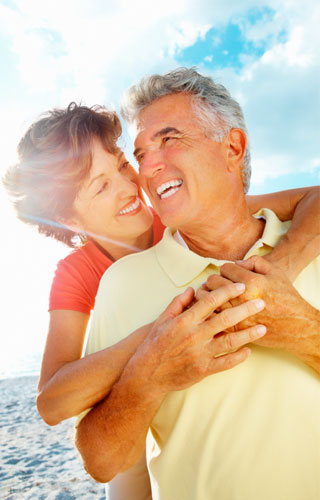 Congratulations, you have decided to put an end to the yo-yo cycle of weight loss and gain that has kept the numbers on the scale increasing year after year. By choosing to turn to the HCG diet to accomplish getting rid of those unwanted pounds once and for all, you have staked a claim for good health and a future of vitality and fitting into clothes with ease. In order to help with this commitment, the professional team at Weight Loss Medical Center wants to ensure the best possible success for our clients starting HCG diet injections. Not only do we provide all the necessary supplies and medications that are needed, we also have put together a complete guide that will make it easy to lose weight fast, and then keep it off, as well. So, how does the plan work and what is the first step once everything has been received? Here are some pointers to get started with:
Print out the shopping guide that we provide to take to the grocery store. If it is not on the list – do not buy it!
Go over the meal plans ahead of time and formulate a plan for success.
Choose the recipes to make for the first week, shop for the ingredients, and then cook them ahead of time to help avoid temptation. Many of these can be frozen in individual portions and then pulled out as needed from the freezer.
Plan on taking lunch to work. Dining out can be difficult in the early stages of the HCG diet program. Save meals out for when appetite and cravings are under control.
Ok, now that the basics are underway for getting ready to lose weight, it is time to look at the first phase of starting HCG diet injections. What we are about to cover at the beginning of the next section might be shocking a first, but please realize that we are giving you the tools for success.
Pig Out to Lose Weight!
Yes, you read that right. It is time to eat, and eat, and eat until it is impossible to consume nothing more. Seriously, for the first two days of this weight loss program, it is imperative to do what is called the "loading phase" of the HCG diet. This is where you get to pig out to lose weight! For the first two days of injections, it is essential to load the body with fat that the HCG can grab onto. That means gorging on things like pizza, cheeseburgers and fries, ice cream, donuts, everything that is not what is considered healthy. Do not, however, focus only on sugary treats. The body needs high fat content food during these two days (and only 2!) in order for successful weight loss to ensue. When starting HCG diet injections in this way, we are jumpstarting a person's metabolism. This is the time to visit a favorite buffet or all-you-can-eat restaurant. Make sure to go over 2000 calories a day. Trust us, after two days of "pigging out" most people are ready to start consuming healthy foods.
Day three and time's up – this is when serious weight loss will begin. Phase 2 consists of consuming all those wonderful meals that have already been prepared to help avoid temptation. Breakfast will consist of an entire grapefruit or apple, 16 ounces of water, and coffee or tea, sweetened only with liquid stevia. One tablespoon of milk is allowed during each 24-hour day, so keep that in mind. As you proceed with starting HCG diet injections for days 3 – 42, it is imperative not to skip breakfast at any time. The body needs this meal to keep the metabolism revved up to burn stored fat. Always keep small apples and oranges handy for snacks between meals – one is allowed to help curb hunger. Of course, drink water throughout the day. Green tea is also an excellent fat burner to use. Lunch and dinner will both consist of protein, vegetables, and fruit.
Easy HCG Diet Meals to Try!
The key to HCG success is not feeling deprived. While others are out downing shakes, having cocktails, and gorging on international cuisines, you can be doing the very same thing. How does a strawberry smoothie, frozen cappuccino, or virgin mojito sound? We provide recipes for easy HCG diet meals to try that will astound you. Check out these delectable options for those craving their favorite foreign delights:
Chicken Pesto or Cacciatore, Shirataki Noodles with Meatballs
Oriental Ginger Chicken, Thai Cucumber Beef Salad
Chicken Tacos, Mexican Style Chicken, Beef Chili
Curry or Middle Eastern Spiced Chicken
We promise no one starves or feels deprived after starting HCG diet injections. There are just too many delicious foods to try, and each recipe requires minimal prep and cooking time. Feeling like having BBQ for dinner? No problem! We have that covered, too. If there are kids at home who love chicken fingers, just give our fantastic recipe for this tasty dish a try, or perhaps whip up some delicious beef stew for dinner. Shrimp, lobster, crab – enjoy! Weight loss should not be difficult, and when the numbers on the scale continue to go down with each passing day there is no reason to lose motivation. So, who's ready to lose weight? Imaging being 30 pounds lighter in less than six weeks! What would that mean in your life? It is time to stop rebounding and get rid of that extra fat once and for all. Starting HCG diet injections is easy once you contact Weight Loss Medical Center for help. We are here to make weight loss easier than ever imagined.