HCG Diet Tips and Secrets for Success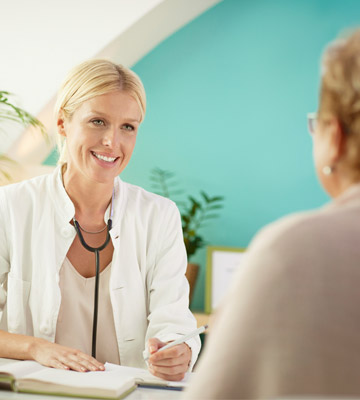 The HCG Diet is the number one way to lose 30 pounds in 30 days – but you must follow all four phases of the protocol to get the best results and keep the weight from coming back. If you do adhere to the HCG weight loss program as prescribed, you will be amazed at your results. That is why we are bringing you our top HCG Diet tips and secrets to help you maximize your weight loss potential. Here's to your success!
You have probably heard it all before, but water is your best weight loss friend. You need to drink at least half your body weight in ounces each day. Since not everyone enjoys drinking plain water, here are our HCG Diet tips for success when it comes to getting in your daily water consumption:
Fill a pitcher with water and add your choice of sliced lemons, oranges, limes, cucumbers, or some sprigs of mint leaves for flavor.
Brew a pitcher of herbal green tea (make sure there are no added sweeteners) and keep that ready to drink – counts towards your water consumption.
This is merely the start of the helpful HCG Diet tips and tricks that we have to help you accomplish your weight loss goals. Continue reading to learn more.
Tips to Maximize HCG Weight Loss
Food deprivation and lack of results are the top two reasons why people give up dieting. Since your results will be astounding day after day, we have eliminated that reason. Food deprivation is the next obstacle we will tackle with the following HCG Diet tips to maximize weight loss. If you go into this program knowing that you will be eating delicious meals, it will help you mentally prepare for the changes you are about to make.
Here are your HCG Diet tips to help you stick to the program and lose weight fast:
Enjoy your pasta – carbohydrates are difficult for many people to give up, so enter "Miracle Noodles" – the greatest weight loss creation ever. We even provide you with some recipes to use these Shirataki noodles, and you can find much more on the company's website – just make sure they adhere to the HCG Diet protocol. At only 5 calories a portion, miracle noodles just may become your new best friend.
Satisfy your chocolate cravings – unsweetened cocoa powder is allowed on the HCG Diet, and we even have a recipe for a mint chocolate coffee smoothie that you will love, not to mention a frozen cappuccino.
Eat your way around the world – try new cuisines by making some of our "international" style recipes. Experiment with different herbs and spices.
These HCG Diet tips for maximum weight loss will help you reach your goal.
HCG Diet Insider Secrets for Rapid Weight Loss
Do you still want additional HCG Diet tips to lose more weight? Replace a daily snack with a strawberry smoothie for a special treat. If you are the type of person who must have dessert, a baked apple or baked grapefruit slices sprinkled with cinnamon and nutmeg may change how you view dessert. Of course, you can also top off your evening with a refreshing grapefruit virgin martini.
One of the best HCG Diet tips secrets is not what to eat but how to eat. In other words, pre-planning is your secret to success. Spend a few minutes each week looking through the recipes and deciding what you will make. Prepare your shopping list, go to the store, and then come home and spend an hour or two cooking. With all your work done, you can then sit back and know that it will be easy to open the refrigerator and pull out your lunch or dinner.
One of the HCG Diet best tips is to become a label reader. It is not just about what you eat but also what you are putting on your body. Oil based soaps, shampoos, conditioners, and cosmetics may derail your best efforts, so be sure to speak with your HCG Diet advisor about the products you use.
When it comes to the best HCG Diet tips, fast weight loss will be yours if you stick to the program. Find ways to keep busy, especially if you are the type of person who always snacks at night. Start a puzzle, take the dog for a longer walk, clean out your closets, or read a good book. Get yourself a variety of flavored stevia bottles so that you can satisfy your sweet tooth by making refreshing beverages to drink at night when those cravings hit.
Speaking of cravings – have no fear, they will be gone before you know it. For additional information about the HCG Diet, please contact Weight Loss Medical Center for a free consultation.