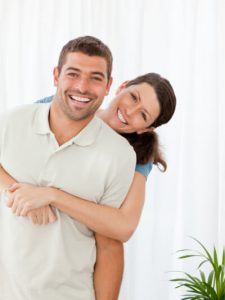 HCG Diet Recipes Phase 3 for Stabilizing Weight Loss
Although Kingsberg Medical makes it easy to eat well during Phase 2 of the HCG Diet – the time when you are losing up to a pound a day of unwanted fat – Phase 3 is even more exciting. Some people continue to lose a small amount of weight during this time, even though the whole purpose is about stabilizing your body at your new, lower weight.You cannot yet incorporate sugar, artificial sweeteners, or carbohydrates back into your daily meal plan, but you will enjoy a wider array of protein options, fruits, vegetables, as well as bringing back dairy and healthy fats. Your HCG Diet recipes, Phase 3 options also make it easier to go out to restaurants – just still ask to speak to the chef so that you avoid sugar and carbohydrates in the meal preparation.We do not provide a separate book of easy HCG Diet recipes. Phase 3 modifications are included for many of the recipes we provide for Phase 2. Most people can use these guidelines to also convert many of their favorite recipes to Phase 3 requirements.Because the caloric intake is increased from 500 -700 calories to 1,000 – 1,300 calories during this 4-week period, you will be able to incorporate more snacks as part of your HCG Diet food recipes. Phase 3 makes it easier to have 3 meals, 2 snacks, and dessert if you still have a sweet tooth – although do not be surprised if that has already disappeared by now.Drinks such as our Strawberry Smoothie and Mint Chocolate Coffee Smoothie can be made creamier by the addition of a little milk if desired. Salad dressings such as our Apple Basil Garlic Salad Dressing or Citrus Dressing can now use extra virgin olive oil if you would like.
Best Lunch Recipes for HCG Diet Phase 3
Lunch just became a whole lot easier for working professionals who are used to having "power lunches" with colleagues or associates. Since you can now have healthy fats such as pure butter and extra virgin olive oil, it becomes easier to go to restaurants. Discuss your guidelines with the chef for your allowed HCG Diet recipes. Phase 3 free from guilt options include a bacon cheeseburger without the bun and a side salad or some grilled or sautéed vegetables. You get the idea?! There is a lot more dietary freedom at this time – Just remember portion control.For those eating at home or at their desk, you can enjoy some of these best HCG Diet recipes – phase 3 modifications:
Sweet and Sour Chicken with added pineapple, bell peppers, and mushrooms
Pepper Crusted Steak – use as a leftover cut into thin strips with sautéed onions and top salad greens with mixture and provolone cheese for a cheesesteak salad
Baked Stuffed Tomatoes – top with provolone or mozzarella cheese during the last five minutes of baking
Thai Cucumber Beef Salad – sauté steak in coconut oil instead of water and add sliced peppers
Get creative with the best HCG Diet recipes. Phase 3 gives you leeway to have multiple vegetables with your meals, so whip up a fresh and flavorful stir-fry.
Top HCG Diet Phase 3 Dinner Recipes
Dinnertime is easy with a little planning, something you will have mastered by the end of Phase 2. When choosing from our HCG Diet food list, phase 3 recipes can ignite your taste buds with even more variety and flavor. Coconut oil gives food a whole new flavor, so experiment with your favorite recipes with that, as well as extra virgin olive oil.Here are some modifications for recipes on HCG Diet phase 3:
Chicken Paprika – sauté chicken in butter or olive oil and add tomato, broth, and sour cream
Stuffed Chicken Rolls – add ricotta cheese to spinach mixture or top chicken with marinara sauce and mozzarella cheese
Shirataki Noodles with Meatballs – top with parmigiana cheese
Beef Stew – add carrots to the stew for additional vegetables
Chicken or Veal Piccata – add a tablespoon or two of butter with the broth, lemon juice, and capers
HCG Beef Chili – top with cheddar cheese or a spoon of sour cream before serving
By following our guidelines, you will not gain back any of your lost weight while your body stabilizes during Phase 3. For additional information about HCG Diet recipes for Phase 3, please contact Kingsberg Medical.