HCG Diet Food List Phase 2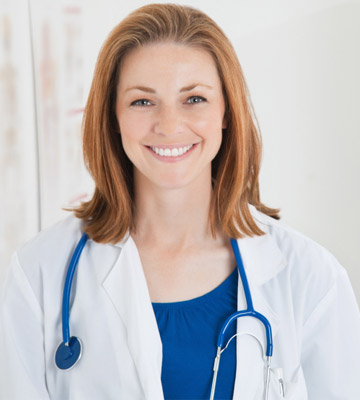 Successful dieting begins with a plan, and to lose up to 30 pounds in 30 days, the HCG Diet food list Phase 2 recipes and meal recommendations will help you accomplish that goal. Weight loss is easy when you have the right tools at your fingertips, along with a commitment to shed those unwanted excess pounds once and for all. Weight Loss Medical Center provides the tools in the form of HCG injections and an easy to follow meal plan complete with delicious, quick to prepare recipes that will assist you with your commitment to persevere and succeed. Watching the numbers on the scale become smaller each day will aid in your resolve and determination to see it through to the end.
The most important thing to remember is that the HCG weight loss program is like no other diet you have been on before. It is not indefinite – you will only engage in the strict dieting phase for six weeks. That will go by in a flash, especially when you are consuming delicious meals straight off of the HCG Diet food list Phase 2. You will see pounds melt away at a rapid rate.
The following section provides you with a listing of all the mouth-watering foods you will get to eat. From lobster and crab to berries and citrus fruits, there is something on Phase 2 of HCG Diet food list for everyone. Even if you have never cooked a meal in your life, our simple recipes will save you time in the kitchen and make food preparation a breeze.
What to Eat on Phase 2 of the HCG Diet
It is time to take a look at what there is to eat each day on the HCG Diet plan food list. Phase 2 is not about deprivation. It is about cutting enough calories to facilitate fat burning properties in the body. It is about making the right choices and ending food cravings forever. Finally, Phase 2 of the HCG Diet is all about learning how to prepare meals in a healthy and nutritious way without spending hours of time in the kitchen.
The HCG Diet Phase 2 acceptable food list is as follows:
Protein – trim all visible fat from the meat, and cook without skin and bones

Eggs
Skinless, boneless chicken breast
Buffalo
Beef – 95% lean ground, London broil, round steak, lean beef roast
Veal
Elk
Venison
Crab
Lobster
Tilapia
Shrimp
Pollack
Mahi-mahi
Grouper

Fruits

Apples – all varieties
Berries – blackberries, blueberries, raspberries, strawberries
Grapefruits
Lemons
Limes
Oranges

Vegetables

Asparagus
Beet greens
Broccoli
Cabbage
Cauliflower
Celery
Chard
Cucumbers
Fennel
Lettuce – all varieties
Mushrooms
Onions – all types
Radishes
Peppers – all varieties
Spinach
Tomatoes

Other Foods

Condiments

Braggs Amino Acids
Fresh or dried herbs
Seasoning blends without added sugar or starches, such as Creole or Italian
Cinnamon
Vinegar – apple cider and white
Garlic powder
Dill
Stevia – liquid or powdered, all flavors

Beverages 

Water
Sparkling mineral water
Herbal teas
Green, black, or white brewed teas
Chamomile tea
Yerba Mate Tea
Smooth Move Tea
Coffee
Skim milk – 1 tablespoon a day in coffee
Wondercocoa (defatted powdered cocoa)

Canned tomatoes – paste, sauce, puree, whole – organic only, no added sugar
Tofu
Shirataki noodles (Miracle noodles)
Melba toast
Grissini breadsticks 
The HCG Diet food list for Phase 2 clearly provides an abundant supply of choices. Mealtime options are limitless. You will be able to have three meals a day, along with two snacks if needed. Snack time options include fruit or one of the beverages that we provide recipes for in our HCG Diet meal plan kit. Just imagine how refreshing it will be to whip up a berry smoothie or frozen cappuccino on a hot afternoon when you want a pick-me-up!
During Phase 2 of the HCG Diet, you will eliminate fats, sugar, sugar substitutes (except for Stevia), dairy, pasta, bread, and carbohydrates from your diet. Most of them, except for sugar and some carbohydrates will be added back during Phase 3 at the end of the six weeks of HCG injections.
If you are ready to start losing weight today, then contact Weight Loss Medical Center for a free consultation to discover if the HCG diet is your answer to getting rid of unwanted fat forever.