What to Eat on the HCG Diet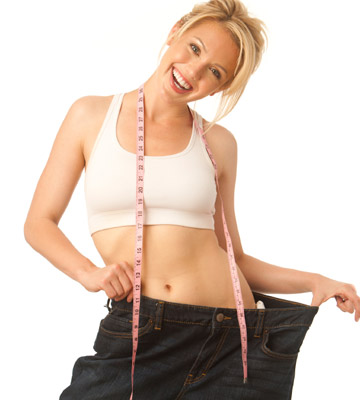 Losing weight is difficult – if it were easy, we would not have the obesity epidemic that we currently have in this country. The HCG diet is here to turn things around and help people lose those unwanted pounds in record time, and then keep them from coming back as happens with so many other weight loss programs.
By learning what to eat on HCG diet programs such as this one provided by Weight Loss Medical Center, you will finally be able to succeed in getting the body you have long desired. There is quite an extensive variety of delicious foods to enjoy, and learning how to shop for and prepare these foods will make slimming down all that much easier in the long run.
You are probably thinking – what can I eat on the HCG diet right this minute. You can indulge in some of your favorite meats, fruits, and vegetable while still losing up to a pound or more each day. Most people tell us that they do not feel as though they are missing out because of the amazing recipes we provide.
What do you eat on HCG diet? Continue reading the next section for your list of delicious foods that you can enjoy every day.
Foods Allowed on the HCG Diet
There is definitely a clear line between what you are not allowed and what to eat on HCG diet. In the end, it all comes down to this: stick to the HCG diet protocol and you will succeed.
What can you eat on the HCG diet that will still have you enjoying mealtime while losing weight? Here is the list of allowable foods:
Protein Sources:

Fish – grouper, mahi-mahi, pollock, tilapia
Shellfish – lobster, crab, shrimp
Beef – round, London broil, lean steak, 95% lean ground, lean roast
Buffalo
Elk
Venison
Veal
Chicken – boneless, skinless breast
Eggs

Vegetables:

All leafy green lettuces
Spinach
Tomatoes
Asparagus
Broccoli
Beet greens
Cucumbers
Cabbage
Chard
Celery
Onions and green onions
Fennel
Radishes
Cauliflower
Bell peppers
Sweet peppers
Mushrooms

Fruit:

Apple
Strawberries
Oranges
Limes
Lemons
Grapefruit
As you can see, the list above is pretty extensive for the HCG diet. What to eat is not limited to those items. There is still more that you can add to your daily diet as shown below:
Melba toast
Grissini breadsticks
Shirataki miracle noodles (excellent pasta alternative)
Organic, no sugar added, tomato paste, sauce, and canned tomatoes
Tofu
Seasonings:

Apple cider or white vinegar
Braggs amino acids
Any seasoning blend (such as Italian, Mexican, or Creole) without added sugar
Fresh or dried herbs
Garlic powder
Cinnamon and other spices
Stevia, all flavors

Beverages:

Water – half your weight in ounces each day
Sparkling mineral water
Tea – herbal or regular (without added sugar)
Coffee
Skim milk (1 tablespoon a day)
Wondercocoa (defatted powdered cocoa)
What to Avoid on the HCG Diet
As you can see, there is quite a bit of food that you can enjoy while losing weight at a very rapid pace. When looking over the list of what to eat on the HCG diet, most people will find more than enough to fill their days and their plates.
Now it is time to address what not to eat on HCG diet by avoiding the following foods:
Grains other than what was listed in the allowed foods section
Rice, pasta (other than Shirataki noodles)
Potatoes
Fruits not listed above
Vegetables not listed in the previous section
Sugar, honey, agave, or artificial sweeteners
Beverages not included in the previous list
Packaged or pre-made meals, snacks, or sweets
Oils, butter, or other fats
Meat sources not listed
The key to success lies in following the HCG diet meal plan as provided. It is more about focusing on what can I eat on HCG diet than what cannot be consumed. Mind over matter is what will work – do not think about what you are missing out on, think about what you can have, instead.
Enjoy Food and Lose Weight on the HCG Diet
We know you want to lose weight, but it is important for the body as well as the mind to be able to enjoy food while on the HCG diet. By asking and understanding what can you eat on HCG diet, you are well on your way to success.
Enjoying the food you can eat is crucial to help get you through the 40 days of HCG injection dieting. Some people find that planning theme days or meals keeps them excited about dining.
For example:
International cuisines can feature meals planned around a particular country, such as:

Italy – Italian Beef Roll Ups, Spaghetti and Meatballs, Veal or Chicken Picatta, Chicken Cacciatore
Thailand – Thai Cucumber Beef Salad
China – Ginger Garlic Beef, Oriental Ginger Chicken, Sweet and Sour Chicken
Morocco – Middle Eastern Spiced Chicken
Mexico – Beef Chili, Chicken Tacos
India – Chicken Curry
America – Mini Meatloaf with BBQ Sauce, Buffalo Style Chicken Fingers
When searching our recipe list for what to eat, HCG diet delights such as these make dining more fun. The Shirataki noodles even come in the form of rice these days, so fried rice becomes another possible meal option. Some people have even sprinkled the rice with cinnamon and added in their strawberries or chopped apple for a sweeter treat at mealtime. We even provide you with recipes for mock cocktails, smoothies, and other delicious drinks.
At Weight Loss Medical Center, we want you to be successful losing weight on the HCG diet, so please feel free to ask us any questions at any time.