HCG Diet Example of what You can Eat While Losing Weight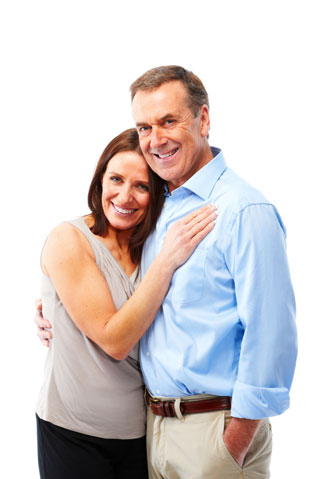 You are sitting there reading through the pages on this website, wishing for an HCG diet example of what you can eat. That is only natural to want to know. One of the things that many people look at before embarking upon a new diet is what they can eat. That is why we find it fascinating how many people try some of those wacky diets, such as the cookie diet, where you eat nothing but cookies for 2 meals a day. Then there are weight loss programs that provide you with shakes to drink in place of two of your daily meals. How are you ever supposed to learn proper eating habits if you are not learning how to eat real food? If you can figure that out, then you are a step ahead of us. The same goes for those weight loss programs that make you purchase their own prepackaged meals. Now you are getting fillers and preservatives, rather than wholesome and nutritious fresh foods. Still, you are not learning how to prepare meals that will nourish your body in a healthy manner. That is where the HCG diet is different from all the rest. You shop for your own groceries, plan your meals based on the diet protocol laid out for you, and prepare delicious meals that will delight your entire family. What could be better than that?  It's no different if you live in Madison WI or Hialeah FL. On this page, we will show you more than just one example of an HCG diet day; we will show you a few. One thing that we have learned from our clients around the country is that there are certain foods that are synonymous with different regions or cities. Residents of El Paso TX enjoy their Tex-Mex cuisine while you can find Italian restaurants on almost any street corner in New York City NY. This page will provide you with some examples of how you can enjoy your favorite types of food while still losing weight with doctor prescribed HCG injections. Losing weight has never been so tasty or fun.
Your HCG Diet Meal Plan Example
Ok, it's time to say no to those cardboard boxed meals, cookies, bars, and shakes, and hello to our HCG diet meal plan example that will have you enjoying real food up to 5 times a day. The object here is to keep your metabolism working at a steady pace, so try not to go more than 3 hours without having something to eat, if possible. Let's take a look at the basic HCG meal plan:
Breakfast:
16 ounces of water (adding lemon juice to this is a beneficial plus)
Unlimited coffee or tea (herbal is fine, but no sugar)
1 Tablespoon of milk per day, if needed, to be split between your cups of coffee or tea
2 egg whites and 2 teaspoons of chopped onion scrambled (no butter)
1 piece of fruit if desired, or can be saved for a mid-morning snack
Lunch:
5.5 ounces of lean protein from the list provided (weigh raw, remove skin and fat)
6 to 8 ounces of salad with mixed vegetables from your list
1 melba toast (may be eaten as mid-morning or afternoon snack)
16 ounces of water
Coffee or tea if desired
1 piece of fruit, or can be saved for an afternoon snack
Dinner:
5.5 ounces of lean protein from the list provided (weigh raw, remove skin and fat)
6 to 8 ounces of steamed, baked, sautéed, or raw vegetables
16 ounces of water
1 melba toast (may save for an evening snack)
Coffee or tea if desired
1 piece of fruit or 1 handful of strawberries
Evening Snack:
1 cup herbal tea
Melba toast if desired
This is an HCG diet example day that you might use. Even though the mid-morning and afternoon snacks were not specifically listed, you can save your fruit or melba toast for those times of day. All protein choices should be baked, broiled, grilled, sautéed, or steamed without any extra oil, butter, or other fat. Additional water should be consumed throughout the day, to ensure that you are drinking half your body weight in ounces of water each day. Therefore, if you weigh 200 pounds, you should be consuming 100 ounces of water each day. Coffee and tea do not count towards your daily water consumption. This amount of water is necessary to flush the released fat with the assistance of the HCG diet out of your body. As you can see, you will be eating throughout the day. Even if you are not typically a breakfast eater, make sure you at least have a piece of fruit in the morning to stimulate your metabolism.
Example Meal Plan for HCG Diet Requires Little Time in the Kitchen
Now it's time for some fun with an example meal plan for HCG diet that you will enjoy. If you reside in Albuquerque NM, and you want to dine on some downright delicious tacos or fajitas, what do you do? While you are on the HCG weight loss program, you simply substitute the corn and flour tortillas for some butter lettuce leaves or romaine leaves. You will grill or sauté your sliced chicken or steak, add in some cumin, chili powder, garlic, oregano, and pepper to taste, and enjoy. For fajitas, you can also add sliced peppers and onions to your grill or pan. Some people add some no sugar added tomato sauce to the pan before serving. What other wonderful ideas does the HCG meal plan have in store for those of you with a yen for international cuisine? If a weekly trip to Chinatown in San Francisco CA for your favorite meal has you wondering what to eat at home as a proper substitution, you can whip up a tasty stir fry at home with chicken, beef, shrimp, or scallops, some cut up broccoli, and toss in some minced ginger and garlic. Add in a little Braggs Amino Acids in place of soy sauce and enjoy. Ok, New Yorkers, we have you covered, as well. We know you love your pasta, and just like residents in Detroit MI and Chicago IL, we have delicious meals for you, as well. If you have not yet discovered Miracle Noodles, it is time you did. These noodles are also called Shirataki Noodles, and make a fabulous substitution for traditional pasta noodles. Serve them with our delicious chicken pesto for a wholesome dinner. They are a welcome addition to the HCG diet protocol, and you can add them to any meal. An entire 2 serving bag has only 25 calories! Add them to oriental stir fries or your favorite chicken cacciatore, using a recipe we will provide. Some stores carry them in rice shapes, as well, and they make delicious "fried rice." Those of you in Dallas TX and Memphis TN love a tasty barbecue, and you will find recipes in our booklet that will delight you, as well. Our smoky barbecue sauce is perfect with any poultry or meat you like. How's that for an example of HCG diet plan? If you find your mouth watering over these suggestions, just wait until you see all the incredible recipes we provide. Best of all, most of them require less than 30 minutes of preparation time, making for little time in the kitchen and more time for fun. We will simplify your life while whittling your waist.
HCG Diet Example Menu Samples to Get You Started
We are frequently asked to provide an HCG diet example menu for a day. Some people are creative when it comes to meal planning, yet others are used to existing solely on take-out and prepared foods. They may want a little extra guidance to get started. If finding your way around the kitchen is second nature to you, then have at it. However, if you want some help planning your day we are happy to provide it for you.
Breakfast might consist of a 2 egg white and spinach omelet.
Morning snack would consist of 1 small apple.
Lunch could be a garden salad with citrus dressing, and left over buffalo chicken fingers from the night before (always smart to make extra)
Afternoon snack might be a small orange
Dinner can be meatballs and Shirataki noodles, with steamed broccoli, and strawberries for dessert
Evening snack you might indulge your taste buds with a flavored tea
Another HCG diet sample menu option that would be perfect for those of you who do not normally eat breakfast might look something like this:
Breakfast might be half a grapefruit or a small apple
Morning snack would feature 1 melba toast and a handful of strawberries
Lunch could be our Thai Cucumber Beef Salad
Afternoon snack a small orange
Dinner might feature a lobster tail and roasted asparagus, with apple slices for dessert
Evening snack could be a cup of blueberry herbal tea and a melba toast
As you can see, there are an unlimited amount of HCG meal examples that you can put together for yourself when you read through the recipes we provide. One thing is for certain; you will never go hungry while losing weight with prescription HCG injections from our doctors. We have local clinics across the US in cities such as Greensboro NC and Scottsdale AZ that can help you get started. You never even have to leave your home to begin. Simply call the number on the top of this page to speak with one of our highly trained and professional clinical advisors. All the answers and guidance you need are right here waiting for you. You have seen some HCG diet sample meals, and now you never have to worry again about surviving on cookies, shakes, or other meal replacements in order to lose those unwanted pounds from your body. You can enjoy eating just the same way as everyone else while still losing up to a pound a day or more through HCG weight loss. There has never been a better time to get started, so fill out the contact form today and learn how to have a slimmer tomorrow.