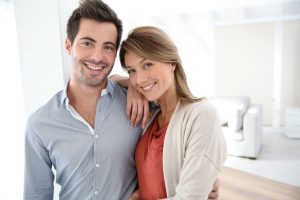 HCG Diet Recipes Phase 1 for Loading
It is the first day of your HCG injections and you are excited to start losing weight. You want to drop those pounds right now, but wait just one minute – the instruction manual says that you must consume a minimum of 2,000 calories a day of foods that you know are not going to help you lose weight. Foods like ribs, pasta, French fries, bacon cheeseburgers, and even full-fat ice cream. How is that going to help you lose weight?Before you start thinking that we are wrong, or that you can skip these two days of food-gorging, you need to understand more about HCG Diet recipes. Phase 1 is called the fat loading phase. It helps fill the bloodstream up with a ready supply of fat for day three when your caloric intake will drop to 500 to 700 calories. If you skip these two days, your results will not be what you desire, and you will likely experience hunger and headaches.There are no special HCG Diet recipes for Phase 1 as there are for Phase 2. Here at Kingsberg Medical we recommend that people make their favorite recipes on HCG Diet Phase 1. Go ahead and make your extreme nachos with extra cheese or order in a supreme pizza from your favorite restaurant. In fact, now is the time to go back to the buffet and eat with abandon.
What Should I Eat on Phase 1 of the HCG Diet?
You are probably wondering if anything is off limits or not suggested as appropriate HCG Diet meals. Phase 1 does not have any actual regulations; the only thing we recommend is watching your consumption of sugar. It is easy to equate sugar with fat, and they do go together in things like ice cream and cake. That is ok because you will be consuming a high amount of fat. What you may want to avoid is an overabundance of candy as this is empty sugar calories and will not provide the same nutritional value as a full slab of ribs covered in barbeque sauce.Here are some excellent options for HCG Diet plan Phase 1 recipes and meal choices:
Fettuccini Alfredo
Chili cheese dogs
Loaded baked potatoes
Fatty steaks and cuts of beef
Ribs
Bacon cheese burgers
Fried fish and chips
Cheese ravioli covered in meat sauce
Nachos and tacos
Chips and dip
Go ahead and include dessert in your HCG Diet recipes Phase 1 – just make sure to have it all out of the house by the third day so you do not have temptation in your path.
Are There Special Recipes for the HCG Diet Phase 1?
Only you know the foods you will miss the most during the next ten weeks. Two and a half months is not a long time – it will go by fast. Give your favorite foods a good send off by choosing your best HCG Diet recipes. Phase 1 only lasts two days, so plan well. Since sugar and carbohydrates are the last thing you will add back into to your daily meal plan, you may want to fill up on some of your favorite rice, pasta, and potato meals, along with your go to dessert options.Whatever it is that you crave the most is what you should go ahead and eat now because soon that craving will be out of your system and you may find that you do not even want to eat it again.For more help with HCG Diet recipes, Phase 1 foods to eat, or how to get started losing weight on the HCG Diet, turn to the clinical advisors at Kingsberg Medical for answers to all your questions. Contact us today for a complimentary consultation to find out how you can get the body you want.