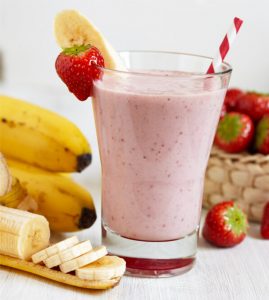 Quick and Easy HCG Diet Recipes Phase 2
The hardest part of dieting is feeling deprived by the food choices you have. On the HCG Diet, you may only be consuming 500 to 700 calories a day, but that does not mean you will not enjoy what you are eating. When it comes to our HCG Diet recipes, Phase 2 can be a time of delicious innovation as you learn how to make some of the tastiest – and simplest – meals you have ever prepared.When you are dining on high-quality foods that are not only good for you but also delicious, you cannot help but be excited about your daily fat loss results. Who could have imagined that drinking a frozen cappuccino could help you lose a pound a day?Yes, you will eat three meals a day, enjoy a snack if needed, and even have dessert in the evening after dinner if your sweet tooth just has to be soothed.Kingsberg Medical provides you with recipes on HCG Diet Phase 2 that will have you dining in style whether you are eating lunch at your desk, or dinner on the run. From healthy home-cooked meals for the whole family or quick and easy take out lunches that you prepare in minutes, you will find it easy to stick to the program and lose that excess weight.We will provide you with information about some of our best HCG Diet recipes. Phase 2 dieters – get ready to enjoy while losing weight!
Best Lunch Recipes for Phase 2 of the HCG Diet
Lunchtime is often a difficult time of the day. If you are a stay-at-home parent your life is hectic. You are probably used to eating when you can; often finishing the food your children leave behind. It is time to push those actions aside and plan a few minutes in your day for a healthy lunch.If you are a busy professional who often goes out to lunch, you have two options:
Decide not to go out to lunch for the six weeks of Phase 2 and bring lunch from home
Follow the guidelines of the HCG Diet when you go out to eat
Although we do not recommend going to restaurants during Phase 2, it is possible to discuss with the chef your HCG Diet food list. Phase 2 recipes are easy for restaurants to understand in terms of guidelines as they can usually offer a piece of fish, chicken, or steak cooked without fat and served with some steamed vegetables or a bowl of salad greens topped with grilled chicken or fish. It may not sound as appetizing as a burrito, but it will allow you to socialize while sticking to your HCG Diet.If you can bring your own lunch to work, then one option is to double or triple our easy HCG Diet recipes. Phase 2 selections make it easy for you to prepare large portions of food in advance so that you have lunches and dinners ready to take to work.Some excellent lunch choices from our book of HCG Diet recipes for Phase 2 include:
Tomato Basil Chicken
Stuffed Chicken Rolls
Buffalo Style Chicken Fingers (excellent topping for a salad)
Citrus Shrimp and Lettuce Greens
Lemon Zest Crab Cakes
Cabbage Rolls
Beef Stew
Baked Stuffed Tomatoes
Roasted Beef and Apple Kabobs
Thai Cucumber Beef Salad
These are just some of the options that make great "take-along" lunches during the HCG Diet Phase 2.
Quick Dinner Recipes for the HCG Diet Phase 2
From long hours at work to after-school activities, to household chores, planning a "normal" dinner where everyone sits down at the table is not always doable. Sometimes mealtime works, and sometimes it is dinner on the run.Our plentiful supply of the best HCG Diet recipes for Phase 2 will ensure that there is always something "safe" and delicious for you to eat. Once again, if you know that you have a busy week, prepare a bunch of meals at one time on the weekend. This way you can just grab and go.When it comes to easy, most of the HCG Diet food recipes Phase 2 take only minutes to prepare and often need only one pan. You can get meals on the table in a short time.Here are some of our favorite HCG Diet recipes for Phase 2:
HCG Beef Chili
"Spaghetti" and Meatballs made with Shirataki noodles
Veal Picatta
Mini Meatloaf with BBQ Sauce
Sloppy Joes – a favorite of children
Citrus Mahi Mahi
Chicken Tacos
To get some of the best HCG Diet recipes Phase 2 free with your HCG weight loss program, contact Kingsberg Medical for a complimentary consultation with a clinical advisor.