HCG Diet Food List Phase 4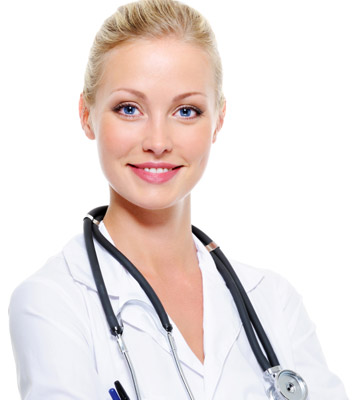 Food for life – that is how many people view the HCG Diet food list Phase 4. You have now attained your desired weight and maintained it there during Phase 3 of the HCG Diet. As you gradually increased your caloric intake and variety of foods, you continued to make all of the right choices at meal time. No more chemical laden fried and processed foods for you. The sheer fact that your body looks and feels so good at this point is a testament to your determination and self-control.
Best of all, you have now reached the point where the HCG Diet food list for Phase 4 allows you to eat pretty much anything you want – with some common sense thrown in on the side. You know better than to return to a life of eating fast food and junk. By learning how to shop and create delicious meals in no time at all during Phase 2 of the HCG diet, you lost weight and improved not only your health but that of those in your family, as well.
It is natural that to reward yourself at this point. On Phase 4 of HCG Diet food list, you will find things like bread, rice, pasta, and yes, sugar. However, that does not mean you should go out and celebrate with a double bacon cheeseburger, beer, French fries, and an ice cream sundae. Remember what caused all that weight gain in the first place? You do not want it coming back.
There is no set HCG Diet Phase 4 food list pdf for you to check for guidance. Instead, you will continue with the foods you ate during Phase 3, but gradually add in all that was omitted. Please see the section titled "Foods to Still Omit" on this page about what to eat during Phase 3. Do this one food at a time, ensuring that your body has a chance to adjust to the new item without increasing weight.
By the time you reach Dr. Simeons HCG Diet Phase 4 food list, you will likely have conquered all of your past cravings. Whether you were the person who turned to macaroni and cheese, a bag of potato chips, or a pint of ice cream, all those cravings will have been replaced by healthier options.
How to Make the Best Food Choice on Phase 4 of the HCG Diet
Making the best food choice is important to maintain your lower weight. You will do that by keeping in mind your HCG Diet menu. Phase 4 allows you much leeway for your food selections. At an Italian restaurant, you will opt for whole grain pasta with olive oil and garlic or marinara sauce rather than Alfredo. Pair this with grilled fish or chicken and a side of broccoli or salad for a healthy meal.
Since beans are now on the HCG Diet Phase 4 approved food list, you can 100% indulge in some of your favorite items at a Mexican or Latin restaurant, as well. Skip the sauce and cheese covered burritos and opt for fajitas with a side of guacamole. Never hesitate to ask how foods are prepared. Chefs are more than happy to come to the table at most restaurants to meet your dietary needs.
Before you reach for that package of nutrient void white bread, remember the hard work you put into reaching your new weight. Your HCG Diet plan food list Phase 4 does allow bread, but choose freshly baked, whole grains from a health food store over the processed kinds you find on grocery store shelves. Your body and taste buds will thank you.
Do not be shocked if you find that your old food favorites look unappealing at this time. The HCG Diet has changed the way you, your brain, and your body view foods – for the better. By making the right choices from your Phase 4 of the HCG Diet food list, you will continue to look and feel your best in the future. Food will no longer be the cause of poor health because you will be eating with purpose – enjoyment, taste, and keeping your body fit.
This weight loss success comes from using real HCG injections. Very few people reach this point by starting the HCG drops diet. Phase 4 food list recipients have reached their target weight. This is easy to accomplish on the real HCG Diet, but not on the imposters – such as HCG drops. It seems the majority of people give up before they reach Phase 4.
At Weight Loss Medical Center, we want you to succeed. This means following the best HCG Diet protocol there is available today. Our clinical advisors work closely with you to ensure that you meet your goals. All you have to do is follow the program, and before you know it, you, too, will be here – at Phase 4 of the HCG Diet.