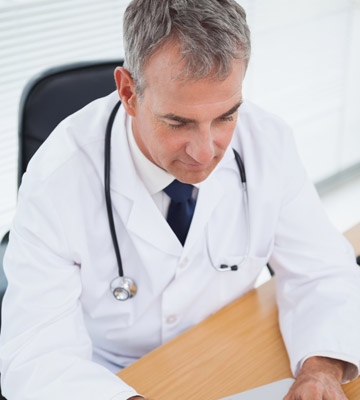 When it is time to begin the revolutionary HCG diet, the instructions provided will separate the program into four distinct phases. The first two days are known as the loading days, or HCG protocol phase 1. Under no circumstances should these two days be omitted. If it seems contrary to spend two days gorging on all of the foods typically prohibited on a diet, please know that there is a valid reason for this.
The HCG diet protocol phase 1 requires a minimum of 2000 calories to be consumed on each of the first two days of HCG injections. The foods to eat should be high in fat content, but not sugar content. Some other companies and medical clinics say it is fine to fill up on cake, ice cream, candy, donuts, and other sugary delights, but we have seen that the immediate drop in sugar consumption following such a binge can result in headaches.
It is all right to indulge in a little of these goodies, but try to make the bulk of the food consumed higher fat items. The top choices will be outlined in the next section. Remember, filling the body with ready to use fat will help kick-start the weight loss process on day 3 – phase 2 of the HCG diet.
What to Eat on Phase 1 of the HCG Protocol
Calorie dense foods and carbohydrates are ideal sources of fat content when beginning the HCG diet protocol phase 1. This is an excellent time to plan a visit to your favorite all-you-can-eat buffets. There is no limit to the amount of food you can eat or the calories you can consume – as long as you aim for a minimum of 2000 calories each of the two days of this phase.
Here are some of the best options for high-fat foods to prepare your body to lose weight:
Pasta – cheese sauces, lasagna, meatballs, sausage are all excellent options
Beef – juicy burgers, thick steaks, ribs slathered in BBQ sauce
Potatoes – loaded or skins stuffed with delicious toppings
Nachos and burritos
Fried chicken and French fries
Cheese, milkshakes, heavy cream
Nuts, avocados, potato chips
Bread, bagels, croissants, muffins
Creamy dressings and sauces
Sweets with high-fat contents – full-fat ice cream, cheesecake, pastries
These are some of the best choices for eating during HCG protocol phase 1.
How to Start HCG Protocol Phase 1
In order to begin the HCG diet protocol phase 1, you must first receive your complete HCG diet kit from a weight loss physician. Our HCG diet doctors at Weight Loss Medical Center make sure you have everything you need to get started all in one complete package – unlike other companies that only send the HCG medication and leave you running all over town for the rest of the supplies.
Make sure you are free of any illnesses when getting ready to begin the HCG protocol phase 1. The body needs to be at its best when starting any type of diet program. Our medical advisors will provide all necessary instructions, links to online videos to watch the HCG injection preparation and administration process, and even talk you through the first shots over the phone if desired.
Please contact Weight Loss Medical Center for all your weight loss needs and questions.