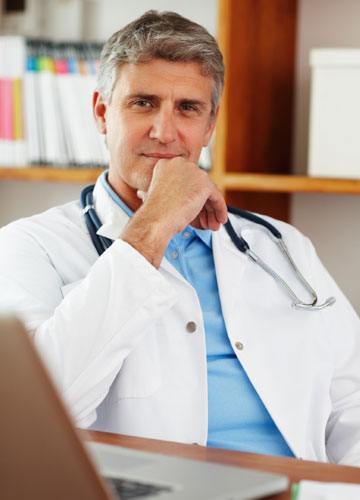 The third day of the HCG diet program is when the magic begins. This is the time to lose weight at a rapid pace. The HCG protocol phase 2 is what you will follow for the rest of the time that you are injecting the HCG and vitamin B 12 shots that we have provided. If your desired weight loss is greater than 30 pounds, you will be on this phase of the program for 40 days. Less weight will typically have a shorter duration, and that will be determined by our HCG diet doctor. Some people with higher amounts of weight to lose will require multiple cycles.
The average weight loss is around 1 to 1.5 pounds a day during this time. Men typically lose weight at a higher rate, and people who are relatively active will often see a greater weight loss than those who are sedentary. Strenuous exercise is not allowed during HCG diet protocol phase 2, however, walking, yoga, and swimming are all recommended. This is an excellent opportunity to begin an after-dinner stroll around the neighborhood.
What to Eat During Phase 2 of HCG Protocol
After the first two loading days, you are hopefully sick of looking at food. Now comes the time to limit your dietary intake to 700 calories a day. You will be provided with a complete shopping list that shows all of the allowed foods, beverages, seasonings, and extras that you can consume while losing up to a pound a day or more on during the HCG protocol phase 2.
We will also give you a plethora of easy to fix recipes that will surprise you by their simplicity yet taste factor. There is plenty to choose from for everyone, no matter their personal taste preferences. Even the finicky children in your house will enjoy our chicken fingers, meatballs, and other delicious foods.
Since a large portion of your grocery money will no longer be spent on packaged and junk foods, go ahead and splurge on lobster, crab, shrimp, buffalo, and other foods you would normally pass by at the store. The HCG diet protocol phase 2 restricts the use of dairy (except 1 tablespoon of skim milk each day), carbohydrates, and fats, but you will not miss them with the abundance of fruits, vegetables, protein options, and beverages you can have. We even provide drink recipes for when you want something sweet or when others around you are indulging in alcoholic beverages.
What to Expect During HCG Protocol Phase 2
During the HCG diet protocol phase 2, you can expect to feel energized as a result of the vitamin B 12 and HCG shots you will be administering. In addition, you will be losing weight at a rapid pace. Do not be shocked if you find yourself going down one clothing size each week.
If for any reason your weight loss is less than half a pound each day, please contact Weight Loss Medical Center immediately to speak with a clinical advisor to find out what is keeping you from reaching the desired goals. That is why we are here – for your weight loss success.
The HCG protocol phase 2 will result in quick weight loss, and you will not feel deprived when you see the wonderful foods and meals we have waiting for you in our list of recipes. Contact us today to turn your body into the one you desire.