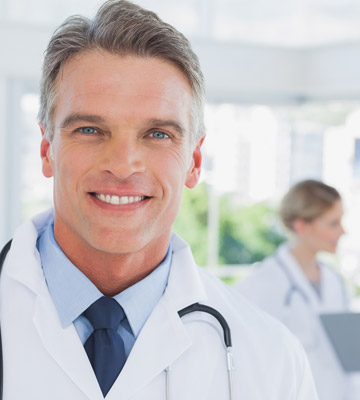 Once the injections are over, it is time to start to add more foods back into your daily eating plan. You will not go back to the buffet and gorging yourself as you did in the past. This phase is also laid out for you in an easy to follow manner. During HCG protocol phase 3 you will increase your daily intake of food up to 1000, and then 1200 calories. It is best to take this in a step by step approach. One or two weeks at 1000 calories to ensure that the body is stabilizing, and not gaining any weight back before the next increase.
Once you begin the HCG diet protocol phase 3, you will start to enjoy foods that have been missing from your daily cuisine, with the exception of starches and sugars. You must still stay away from these items to avoid any weight gain during this time.
You can once again enjoy the following foods:
Bacon
Ham
Lamb
Sausages
Salmon
Tuna
Clams
Oysters
Turkey
Duck
Nuts
Hummus
Pumpkin and squashes
Eggplant
Pickles
Peaches
Pears
Melons
All berries
Pineapple
Milk
Cream cheese
Butter
Yogurt
Cottage cheese
Alcohol
Juice without added sugar
Mayonnaise without sugar
Oils
Nut butters without sugar
This is just a partial listing of the newly added foods you can enjoy. Feel free to ask the HCG diet experts at Weight Loss Medical Center any questions that you might have at this time to ensure your continued success.
What to Expect During Phase 3 of the HCG Protocol
Some people actually manage to continue losing weight during their HCG diet protocol phase 3. This is because their caloric intake is still well below what it was before beginning this program. The other thing that helps continue the weight loss is increasing exercise to 45 minutes a day, four times a week. Remember, the healthier you eat – the better you will feel and look.
For those who have reached their weight loss goal, this is a period of stabilization. The body must have this time to fully adjust to the new weight, and prevent the return of sugar and starch cravings. In fact, by the end of the HCG protocol phase 3, most people have no desire to eat these types of foods again, even though they are going to be allowed at this point in the HCG diet program.
What Happens After HCG Protocol Phase 3?
After the HCG protocol phase 3 comes to an end, what happens next will be an individual decision. Some people will have reached their target weight and will be able to resume eating anything they want. It is up to each person to be smart about their choices. Yes, the buffet restaurant can be an option, but remember how good you look and feel before piling your plate high with unwise choices. It is possible to enjoy just a small taste of all those fattening foods when indulging in this way. Savor your foods and learn to enjoy what you are eating, rather than wolfing it all down.
Those individuals who end the HCG diet protocol phase 3 with more weight to lose will be able to repeat phase 2 of the HCG weight loss program to continue shedding unwanted pounds. We can repeat the cycle as many times as necessary following a stabilization period until the target goal has been accomplished.
Please contact the weight loss experts at Weight Loss Medical Center to discuss your personal situation.