HCG Diet Food List Phase 3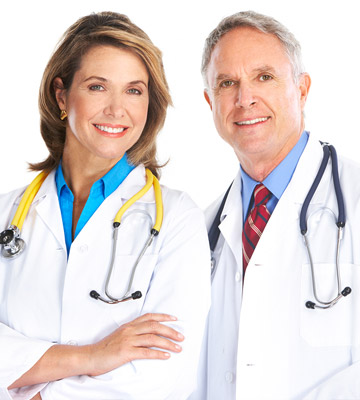 The HCG diet is a multi-phase weight loss program that helps you lose up to 30 pounds in 30 days – sometimes more! Phase 1 had you eating over 2,000 calories of high-fat foods for two days. During Phase 2, the balance of the six weeks HCG injections provided you with 700 calories of healthy meals and snacks each day. Your HCG Diet injections are done and it is time to stabilize your body. To do that, you will consume items off the HCG Diet food list Phase 3. The choices listed here are in addition to what you could eat during Phase 2. If you need a refresher as to what was included, the link to that page is here.
When you look at the HCG Diet plan food list, Phase 3 may at first seem as though everything you love has been added back in for you to enjoy. This comprehensive list still omits sugar and some forms of starch. It is imperative to stick to the list so that you do not gain back any of the weight you lost. You may be on this phase for three to six weeks, depending on your personal situation. Some people will repeat Phases 1 and 2 after a few weeks if they still have more weight to lose.
As a result of Dr. Simeons HCG Diet Phase 3 food list, most if not all of your food cravings will be gone by this time. Your body has gotten used to eating a different way, and the foods you have been feeding it will replace those cravings. Instead of sugary baked goods, you will find that you really want that piece of fruit or cup of berries after dinner.
The HCG Diet food list for Phase 3 reintroduces many of your favorite food items. You will start by increasing your daily caloric intake to 1,000 and then again to 1,200 calories. Your advisor here at Weight Loss Medical Center will guide you through this process.
What You Can Add on Phase 3 of the HCG Diet
You are now entering the stabilization phase where your body will maintain its new weight. Some people continue to lose extra pounds during this period, especially if they still have a lot more weight to shed. This Phase 3 of the HCG Diet food list will increase the variety of items you can consume each day, but remember to use the healthy guidelines you have already learned.
HCG Diet Phase 3 approved food list:
Foods You Can Add

Protein

All types of fish and seafood
Bacon, sausage, hot dogs, ham, beef jerky – check labels (no sugar, starch, or nitrates)
Pork chops
Other cuts of beef, including liver
Turkey
Duck
Goose
Pheasant
Hummus – check the ingredients
Soy
Nuts and nut butter – also a healthy fat

Fruits

Melons
Coconut
Apricots
Peaches
Pears
Pineapple
Nectarines
Plums
Papaya
Kiwi
Guava

Vegetables

All types of squash including pumpkin (omit butternut for now)
Bamboo shoots
Bean sprouts
Eggplant
Brussel sprouts
Snow peas
Bok choy
Okra
Pickles
Sauerkraut

Dairy

Butter
Hard and soft cheeses – no sugar, preferably reduced or low-fat varieties (grate or shred your own to avoid added cellulose)
Cottage cheese
Cream cheese
Milk
Yogurt – no added sugar or artificial sweeteners

Other Foods

Olive and coconut oils
Sugar-free mayonnaise, mustard, and salad dressings
Dried soy beans
Wine or other alcoholic beverages – moderation, please
Fruit juice without added sugar
As you can see, there will be many more choices for your daily meals. There are still some items that are not on the HCG Diet menu Phase 3. These items can be added back in during Phase 4, the maintenance phase that will carry you through the rest of your life.
Foods to Still Omit

Protein

Beans of all types – high in starch

Fruits – these fruits have a high sugar content

Bananas
Grapes
Cherries
Raisins (1.5 ounces only)
Prunes
Pomegranate
Mango
Dates (only 1 is allowed)
Tangerines

Vegetables

Corn
Potatoes (all types) – wait until near the end of Phase 3
Carrots
Avocados
Beets
Plantains
Peas
Water chestnuts

Other Foods

Bread
Cakes
Pastries
Pasta (Shirataki Noodles are still allowed)
Sugar
Artificial sweeteners
This Phase 3 of HCG Diet food list will help you keep off the weight you have lost during the past six weeks. If you need any other guidance or support, please contact Weight Loss Medical Center to speak with one of our clinical weight loss advisors.