How to Start HCG Diet for Maximum Weight Loss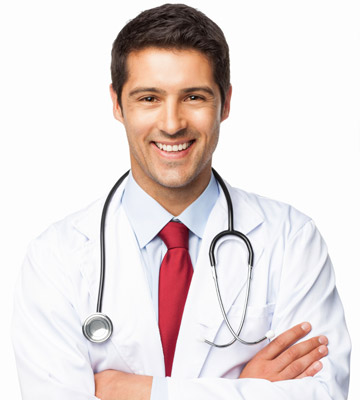 As with any program, there is a proper way to begin. The difference here is that how to start HCG diet weight loss may surprise you. After receiving all of your supplies and medications, and following a consultation with your clinical advisor, you will have carefully read over the instructions provided to make certain that you understand the entire protocol. This will ensure that you achieve the maximum possible weight loss.
The surprising part of this is that the first two days that you are using your vitamin B 12 and HCG injections, you will not be dieting at all. In fact, you will be eating everything you can possibly consume. Think all-you-can-eat buffets! Yes, we want you to load your plate with all the high-fat foods and carbs you can find. This will get plenty of fat in your bloodstream for day three when the dieting and weight loss begins.
By understanding how to start the HCG diet plan for maximum success, you too can lose up to a pound a day, or more!
Preparing to Start the HCG Diet
The key to successful preparation is planning. Take a look at the menu plans and meal choices. Read over the recipes and plan out your first week. Use our handy shopping list – some people have printed out numerous copies so that they can circle what they will buy at the grocery store. This makes shopping quick and easy – eliminating the risk of buying unhealthy products.
This preparation is the key for how to start HCG diet plan in the simplest way possible. It is also advisable to cook a number of meals at one time, also doubling up on the recipes in order to have leftovers to use for lunch. You will see that the recipes provided often use only one pan, and preparation is a breeze.
The more you know about how to start the HCG diet, and the better prepared you are with everything you need for the first week, the more likely you are to be successful. Constant trips to the grocery store maximize the chances that you will slip up and buy something you shouldn't. If you have other family members that you also cook for at home, our advisors will help you incorporate other items into the meals you prepare for yourself so that everyone is enjoying the same healthy and delicious foods.
The 4 Phases of the HCG Diet
Once you have received your medications and supplies, shopped for the foods on the list, and prepared your HCG injections, you are ready to learn how to start the HCG diet plan. The instructions are simple – follow the guidelines that are provided.
There are 4 phases to the program: fat loading, weight loss, stabilization, and maintenance, and all are extremely important. Here is how to start HCG diet weight loss:
This short phase is only 2 days long, but do not omit it as it is the most important. During these two days, you will start your injections, but will consume over 2000 calories each day of foods with a high fat content. This gets the body primed for the fat burning cycle in phase 2. Try to avoid excessive sugar intake during this time – focusing more on fat. Eat as much as you would like – no restrictions.
This is the rapid weight loss phase of the HCG diet. Your caloric intake will be restricted to 800 calories a day, and you will follow the eating guidelines as provided. Daily vitamin B 12 and HCG injections will keep you from feeling hungry while providing extra energy.
This is the stabilization phase that follows the HCG injections. During these few weeks, you will allow your body to get used to its new weight while slowly increasing your daily caloric intake. Some of the foods you have missed, such as dairy and carbs can be added back to your meal plan. You will, however, still abstain from sugar. If you have additional weight to lose, you will stay on this phase for a shorter period of time before going back to phase 2.
This is often called the maintenance or life-long phase. At this point, you will have reached your final goal and can now eat whatever you would like. By utilizing the tools you have learned for preparing foods and making the right choices when eating out, you will enjoy your trimmer body for years to come.
Now that you have learned how to start the HCG diet, the next step is up to you. Contact Weight Loss Medical Center for a free consultation to discover how easy it is to start losing those unwanted pounds once and for all.