HCG Diet Food List for Vegetarians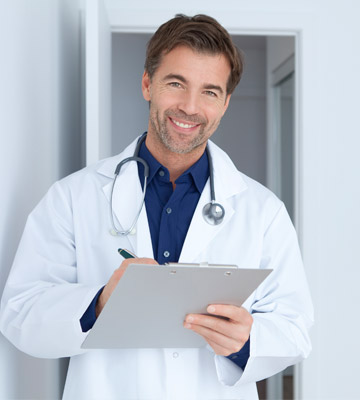 The HCG Diet is centered around a protein, vegetable, and fruit choice at each meal, and this can make it difficult for vegetarians who regularly consume grains such as quinoa and beans as their protein options. These items are not allowed on the HCG Diet. For the most part, the HCG Diet food list for vegetarians is the same as for everyone else, with a few exceptions.
Putting together an HCG Diet meal plan for vegetarians requires a bit more thought, as there are few choices, and you probably do not want to keep eating the same thing back to back. There is also a recommendation to alternate proteins between lunch and dinner. If you have an egg for breakfast as your HCG Diet vegetarian protein, try to aim for cottage cheese or tofu for lunch. A number of Whey proteins may also be used. Your clinical advisor will guide you through the decision-making process as to what to buy and how to proceed.
An HCG Diet menu for vegetarians can include many of the same mealtime choices as for those who consume protein. In fact, tofu can replace the chicken, fish, and beef in quite a few of the recipes we provide. It is harder to put together an HCG Diet menu for vegans due to the limited choices, and often, a different diet approach is a recommendation if necessary.
Vegetarian Choices for Phase 1 of the HCG Diet
No dietary changes need to be made during the HCG Diet Phase 1. Vegetarian options consist of all of the same foods currently consumed. The key here is to eat a minimum of 2,000 calories a day, preferably using foods with high-fat content. This is the time to fill up on bean burritos, veggie pizza, nachos, and all of your other favorite foods.
You will not need any special HCG Diet vegetarian recipes. Phase 1 is all about food – eating as much as you can for two days only. This puts an ample supply of fat into your bloodstream for the HCG to target and use as it gets the weight-loss process started. Do not skip this phase.
HCG Diet Phase 2 Choices for Vegetarians
Life can get a bit trickier for vegetarians during this part of the program. There are not as many protein choices available, so due diligence must be used to ensure that the body is getting an ample supply of protein. Deviation from the HCG Diet Phase 2 for vegetarians could lead to reduced results and fewer pounds lost.
Many of our regular recipes can be altered as HCG Diet vegetarian recipes. Phase 2 provides a chance to test out new ways of cooking. The recipes provided by Weight Loss Medical Center are relatively easy to convert using tofu. Cottage cheese can take the place of protein in many "pasta" recipes. By using Shirataki Miracle Noodles and our recipe for marinara sauce, you can make a "cheesy baked ziti" that will be sure to be a hit.
Hard boiled eggs can be added to a salad during HCG Diet Phase 2. Vegetarian salad dressings are also provided in our recipe booklet. If additional options are required, speak with one of the clinical advisors here at Weight Loss Medical Center to customize a program that will work for you. Remember, this is only going to be for six weeks, and the time will pass quickly as the weight drops off your body.
Vegetarian Additions for Phase 3 of the HCG Diet
Phase 3 provides additional HCG Diet vegetarian options, although still not as many as you may be used to eating. Nuts, nut butter, and hummus are all welcome additions for vegetarians who are looking to expand the culinary options without expanding their waistlines.
As an HCG Diet Phase 3 vegetarian, you can also have most cheeses, cream cheese, milk, and yogurt. This should help make daily meal planning easier. Although beans and grains are still on the do not eat list, you can speak with your advisor about when and how to start adding them back into your program.
The HCG Diet for vegetarians is not impossible, just a little bit more challenging for those with limited protein selections. That is why working closely with trained professionals can help you succeed. You might even be surprised how easy it is to convert many of our recipes to fit your specific dietary guidelines.
The complete HCG Diet food list for vegetarians can help you lose those unwanted extra pounds in a matter of weeks or months, depending on how much initial weight you want to lose. At Weight Loss Medical Center, we will do everything possible to help you reach your goal.