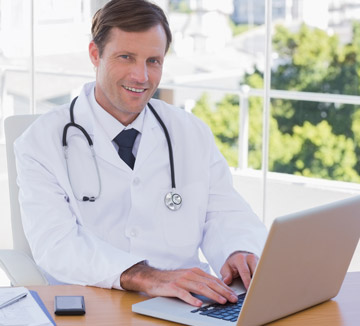 The original HCG weight loss program began in the 1950's. At that time, and up until the last decade, people were only allowed to consume 500 calories a day, divided between two main meals. Although some doctors and weight loss clinics still follow that restrictive protocol, at Weight Loss Medical Center, we discovered that increasing the daily intake to 700 calories maintained a fast and steady weight loss while providing increased energy. The current HCG diet food list, 2016 version is now available.
Today, our clients enjoy three meals and two snacks, if desired. Many people forgo the daily optional snacks because they find that they are not at all hungry. Through the use of his comprehensive HCG diet food list, Dr. Simeons made it easy for people to lose unwanted weight at a rapid pace, and that is what you will experience when you begin this program.
No longer restricted to an HCG 500 calorie diet food list, you will find the addition of a daily breakfast meal plan to be a great way to start your day. Protein is beneficial in the morning to help with brain functions and energy. The addition of fruit provides you with some vitamins along with satisfying the sweet tooth of anyone who previously began their day with donuts or muffins.
HCG Diet Foods Phase 1
Speaking of sweets, get ready to indulge in all of your favorite foods during Phase 1 of the HCG diet. Yes, that is right, we are telling you to eat, eat, eat! Day one begins with your first shots and lots of food. On the first and second day of the HCG weight loss program, you will eat your fill of all of those foods that you know are not good for your body. Think greasy, fatty, fried at this time. For two days only, you will pay no attention at all to an HCG diet food list calorie count – except to make sure that you consume at least 2,000 calories a day.
2,000 calories a day!? Yes, that is correct. Phase 1 of the HCG diet is the loading phase where you will put plenty of fat into your bloodstream. This is crucial for maximum weight loss – do not skip this step even if you think it will help you lose more weight – it will not!
Regarding your Phase 1 HCG diet food list, calories do not matter as long as you make certain you reach a minimum of 2,000 each day. This is the time to go to your favorite all-you-can-eat buffet. Load up on ribs, potatoes, French fries, burgers, corn, bagels, muffins, cheese, pasta, and rice. The only warning is to watch out for how much sugar you consume. This is a high fat phase, not a high sugar phase. If you are going to have ice cream, make sure it is full fat, not low fat.
HCG Diet Foods Phase 2
Day three of the HCG weight loss program begins your 700 calorie meal plan. You will eat only from the HCG diet approved food list and nothing else. This phase lasts the balance of six weeks so that you can hang in there without cheating.
The HCG diet allowed foods list for Phase 2 includes:
Protein – boneless, skinless chicken breast, lean steak, 95% lean hamburger, eggs, lean beef roast, veal, buffalo, elk, venison, crab, shrimp, lobster, tilapia, pollack, mahi-mahi, grouper, tofu
Vegetables – asparagus, beet greens, broccoli, cabbage, carrots, cauliflower, celery, chard, cucumbers, fennel, lettuce (all types), mushrooms, onions, peppers, radishes, tomatoes (including organic canned – no sugar added)
Fruits – grapefruit, lemons, limes, oranges, apples, strawberries
Seasonings – Braggs amino acids, sugar-free seasoning blends, fresh and dried herbs, garlic powder, Creole and Italian seasoning, dill, white vinegar, cinnamon, apple cider vinegar
Other – plain and flavored Stevia, sparkling mineral water, tea, coffee, one tablespoon skim milk each day for coffee, Grissini breadsticks, Wondercocoa (defatted powdered cocoa), Shirataki Miracle Noodles (and rice)
As you can see, the Phase 2 HCG diet food list gives you lots of daily choices.
HCG Diet Foods Phase 3
By the time you reach Phase 3 of the HCG weight loss program, all of your food cravings will likely be gone. Most people lose all interest in sugar-laden sweets. At this time, you will increase your HCG diet food list with calories going up to 1,000 each day, and then up to a 1,200 daily caloric intake.
You will also add dairy, healthy fats and oils, and even some carbohydrates back into your diet. The main thing to remember when adding other foods back into your diet at this time is to avoid sugar and nitrates – read labels of processed meats carefully.
Other items on your phase 3 HCG diet and food list include potatoes, nuts, beans, whole grains, and other protein, fruit, and vegetables that were not part of phase 2. If you have any questions at all, please contact your clinical advisor here at Weight Loss Medical Center for guidance and support.