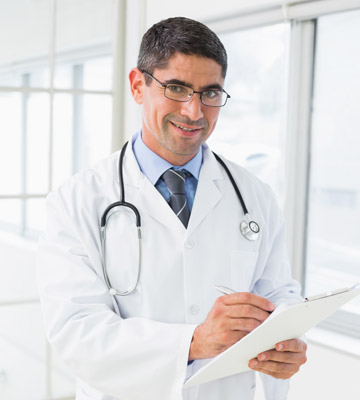 For most people, the cost of HCG injections will not make that much of a difference once you figure in lower food costs.
When you consider that you will be consuming only 500 to 700 calories a day and that you will be preparing your meals at home using real food rather than eating out or going through takeout windows, you may find some shocking monetary savings. Take out those designer coffee or tea beverages, and you may even come out ahead.
The cost of the HCG injection diet includes all of the necessary supplies associated with the HCG Diet protocol, including:
Lyophilized HCG
Sterile reconstituting solution
Syringe for mixing the HCG
Injecting syringes
Vitamin B 12 Complex
Alcohol wipes
Sharps needle disposal container
HCG Diet instructions, shopping guide, food list, and recipes
The average cost of HCG diet injections may differ a bit from one person to the next, based on total amount of weight to be lost and how long of an injection cycle is necessary. The more HCG a person will need, the greater the cost.
One way to compare the cost of HCG injections for weight loss among companies is asking what is included. At Weight Loss Medical Center, our HCG Diet Kits contain everything you see in the list above. Some companies provide costs for only the HCG, and then either leave you to get all of the other supplies on your own or start increasing the package costs with the supplemental supplies and vitamins that we include. Vitamins are an important part of HCG weight loss success which is why we automatically incorporate them for each individual.
How the Cost of HCG Injections Compares to HCG Drops
The cost of HCG injections for diet programs is higher than that of HCG drops. There is no surprise about that. HCG injections are real pharmaceutical HCG, and the drops are homeopathic products that do not contain real HCG.
In most cases, HCG drops are amino acid preparations that may help slow down your appetite a bit, but they do not accomplish the same results as with the HCG injections.
The average cost of HCG injections may be higher, but you get what you pay for.
Ask yourself this question:
Do you want to lose a bit of weight and have a higher chance of gaining it back or do you want to lose all of your excess fat and keep it from coming back?
If you want long-lasting weight loss success, spend a little bit more up front to get real, pharmaceutical HCG from an experienced HCG Diet doctor. Try the drops, and you will probably spend more in the long run because you will still have to turn to the HCG injections for better results.
How to Save Money on the Cost of HCG Injections
The price of HCG injections does not need to be as high as some people think.
What drives the cost of HCG shots so high at some companies?
Office visits!
Every time you go to see a doctor you pay for an office visit. Many HCG providers who have local clinics charge a fee for the initial consultation, and then again for each follow-up visit. They may build it into the total HCG injections cost, or charge you at each time you show up for your appointed visit.
Are you ready to learn how to save money on the cost of HCG injections?
Skip the office visits!
Weight Loss Medical Center is an HCG Diet Clinic that provides the same superior service and consultations – only by phone. There is no need for an office visit when the same information can be gathered and provided during a telephone consultation. Not only does this save you time, but it also bypasses the need to take time out of your busy life for these appointments. Just call us or tell us when it is convenient for us to call you.
If you are ready to find out what is the cost of HCG injections going to be for you to lose the amount of weight you desire, then contact Weight Loss Medical Center for your free – yes, free consultation with a clinical advisor today.