Cost of HCG Diet Injections – Get Your Money's Worth!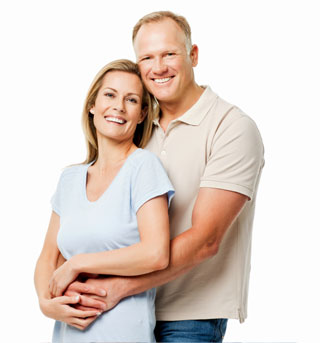 No matter how many diets you begin, you find yourself right back at the starting point after only a few short weeks. Even those that require buying their food and supplements do not work. All that is lost is hard-earned money.
In order to be successful with weight loss, results need to be seen right away, and they need to continue. At the same time, the program also needs to be affordable.
We can help!
When looking into the actual cost of HCG diet injections – get your money's worth!
Do not throw away hard-earned dollars on products that do not work. Sure, some people do lose a bit of excess weight with the various "homeopathic" HCG drops that are on the market. Unfortunately, they do not get the same results that those people who go straight to doctor-supervised injections receive. Only with the real injectable HCG can it be expected to lose up to 30 pounds in 30 days.
Very few people will say that dieting is enjoyable. You have to give up the foods that you love to eat. When sacrificing does not pay off, too many people find themselves binging on their favorite foods. Any money spent on a particular program is now down the drain.
We want to ensure that you get your money's worth with the cost of HCG diet injections. Seeing that our clients are accomplishing their goals here at Weight Loss Medical Center is essential. We stick with you from the very start until the last pound is gone – and stays away!
Do Not Overpay for HCG Diet Injections!
As with any type of weight loss program, there are many people trying to cash in on the latest "craze" that is going around. We do not want to see anyone overpay for his or her HCG diet injections, yet, unfortunately, this is happening every day across the US.
There are many clinics that also try to sell people a wide range of vitamin supplements in addition to the actual protocol that this program provides. This is not necessary. All that is needed for success with getting rid of unwanted fat is the HCG and Vitamin B12.
The cost of HCG diet injections from Weight Loss Medical Center already includes everything that is needed to accomplish ridding the body of excess pounds. That means that all supplies are also provided. This is a main point to be aware of when you think that you are actually saving money on a website that advertises cheap prices.
Unlike other companies that sell and ship only the actual vials of freeze-dried powder, we also provide the following:
Sterile bacteriostatic solution for reconstituting the medication
A mixing syringe
Individual needles/syringes for daily injections
Alcohol prep wipes
A Sharps container for needle disposal
The time and money spent on locating and purchasing these items can significantly increase the cost of HCG diet injections for those unsuspecting individuals that thought they were getting everything they needed up front, only to be shocked by the realization that they cannot begin their weight loss program until they purchase everything else.
What Does the Cost of the HCG Diet Program Include?
Every different type of weight loss plan has its own costs associated with it. Those who are on the cookie diet will pay for office visits and lots and lots of cookies. Programs that require you to eat their premade and prepackaged, chemical-laden food, will insist that you pay for these meals and assorted snacks. There is no consuming of anything other than what they provide, or in some cases, adding vegetables to their meals.
The cost of HCG diet injections is based on the medication (including Vitamin B12) and supplies needed to accomplish the amount of weight loss that each person desires. That is why there is not a set price, as the dosage to be prescribed will be based on how many pounds a person has to lose, their age, gender, height, weight, level of activity, and overall health. The doctor will then make this determination.
In addition to all of the supplies mentioned in the previous section, there are some other things that are included in the HCG diet program.
These are:
Shopping list to save time and money at the grocery store
HCG meal plans that are easy to follow
Delicious and quick to prepare recipes that the whole family will enjoy
Continued support without costly and lengthy office visits
The fact that our clients do not have to pay for visits to the clinic as part of the cost of HCG diet injections is always a big plus. There is no reason to waste time or money accomplishing the same thing that can be done over the phone. Why do other doctors insist on office visits at frequent intervals?
$$$$$
We think you should keep those dollars in your own purse or pocket.
What Can I Expect When I Pay the Cost of HCG Injections?
Knowing what to expect is the first step to success. Once the individual makes the decision to finally get rid of all of those unwanted pounds with the HCG diet, it is time to make that happen.
Unlike other companies where the payment does not include anything but the medication, Weight Loss Medical Center makes sure that when the package arrives from the pharmacy you are ready to begin.
Included in the cost of HCG diet injections with us is everything that is needed for the success previously mentioned. In fact, you will have already received via email the shopping guide, meal plans, and recipes to make it easy to be ready to start once the package arrives.
Our medical advisors provide easy to follow written instructions regarding how to prepare and administer the injections, along with links to online videos that can also be watched showing this entire procedure. An advisor will also be happy to be on the phone during the initial HCG injections for added support.
We are always here during our regular business hours to offer guidance, advice, support, or anything else that is needed to help our clients achieve their weight loss goals.
If you are ready to take that next step and lose those unwanted pounds, do not worry about the cost of HCG diet injections being unaffordable. We work with you to accomplish your goals in any way we can.
It's time to get your money's worth with Weight Loss Medical Center!