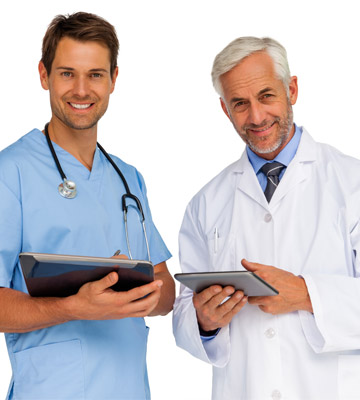 Legitimate doctors will only use real HCG shots to help people lose weight in a fast and safe manner. HCG drops and homeopathic substitutes have been proven ineffective in the war on fat. Anyone who has ever tried to lose weight, only to gain back what was lost, and then some, will tell you that it is not easy to rid the body of those unwanted pounds. That is why getting the right help can make all the difference at this time.
Numerous studies have discounted the effectiveness of other types of "HCG" on the market. The HCG hormone cannot penetrate the oral mucosa into the bloodstream. This is not the only type of medication or supplementation that experiences this. Human growth hormone and insulin are two other treatments that must also be injected, just as with real HCG injections.
The best way to know that the HCG you are buying is real is to purchase it through a legitimate medical clinic. Doctors who prescribe HCG injections and have the medications shipped from a licensed US lab are providing real HCG shots to their clients.
Get Fast Results with Real HCG Shots
The goal of the HCG diet is to bring fast results to the individual trying to lose weight. It is easy to get discouraged when the numbers on the scale are not moving. That is the difference when you buy real HCG shots and follow the prescribed HCG protocol.
The majority of people can expect to achieve a weight loss of 5 to 7 pounds each week, although overweight men may have even higher results with real HCG injections. Unlike HCG drops that are typically homeopathic style products, the HCG injection results are long-lasting, so long as the prescribed protocol is followed.
Unlike some companies that do not have doctors on staff, and often get their medications from unlicensed locations in foreign countries, Weight Loss Medical Center is a US based HCG diet clinic. We provide only the best HCG shots and complete supervision while on the HCG diet program.
Where to Find Real HCG Shots
A simple search on the internet can lead to many different companies offering real HCG shots online. Unfortunately, reading the fine print on many of these websites will show that what they offer is not doctor-prescribed HCG injections.
HCG use must be prescribed and supervised by an experienced doctor. There are too many risks that can occur if this diet protocol is not properly authorized and provided. Fast weight loss is safe when done in a medical setting, although that does not mean having to step foot in a clinic.
Our doctors can prescribe real HCG shots following a telephone consultation and careful review of a fully completed medical history form. This questionnaire can be accessed and filled out right here on our website.
To learn more about getting real HCG injections, or to find out how to get started losing weight right away, please contact Weight Loss Medical Center by phone or the form on this page.