HCG Diet Doctors – Can They Help You?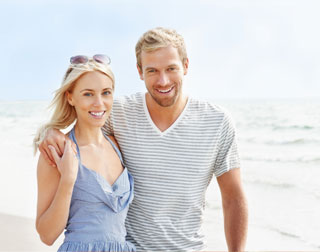 If you have already tried every type of new diet fad to hit the bookstore shelves or the internet, it is time to take action and contact our HCG diet doctors for help. Wasting money on diet programs, special meals, pre-packaged foods, weight loss shakes, and other such items has only reduced your bank account but not your waistline. If these things had worked, you would not be here looking for answers about the HCG diet.
The time has come to take action that really works. HCG weight loss has been around since the 1950's in some form. The program being used by our doctors today is not much different than what has already worked for decades. The only difference being that we have added vitamin B 12 injections and increased the caloric intake from 500 to 700 each day. These changes come from years of experience and reviewing results to provide our clients with the best weight loss program possible.
When you are truly ready to transform your body and get rid of unwanted fat, you want an HCG diet doctor on your side who can provide you with real pharmaceutical grade HCG injections, and not some homeopathic drops that do not work. You want the medications that are going to tell your brain that you are not hungry. That is what we provide right here at Weight Loss Medical Center.
How and Where to Find HCG Diet Doctors
Finding an HCG diet doctor is not difficult. Any internet search will turn up a number of options. Picking the one that is right for you is an entirely different situation altogether. Ask yourself what is important in a doctor and clinic by looking over this list:
Location
Experience
Professionalism
Confidentiality
Results
Quality
Convenience
Support
Care and treatment
Affordability
Each of these factors will go into the decision of which HCG diet clinic and doctor is best suited for your needs. Location may matter for a busy professional who has very little time to spend traveling to a medical clinic for follow-up appointments. That is also one of the reasons why many people prefer the convenience of a national HCG doctor who can provide telephone consultations. Not having to visit a local clinic provides a much higher level of confidentiality, as well, not to mention often keeping the costs of the HCG diet lower.
Another positive aspect of dealing with a national HCG clinic is that there is no time limit to how long consultations can last. At Weight Loss Medical Center, we never rush our clients off the phone to see or speak to someone else. You have our undivided attention and support.
Entering into a weight loss program such as the HCG diet requires a doctor's prescription and supervision. This is not a diet to do on one's own. A low-calorie diet such as this must be supervised to avoid any adverse reactions or side effects. Our HCG diet doctors provide everything that you need to be successful.
It is time to stop the yo-yo effect of losing weight only to gain it right back again, and then some. We want to help you reach your weight loss goal in order to live a healthier and happier life. If you are tired of carrying around the extra pounds on your body, contact Weight Loss Medical Center today.