HCG Shots Weight Loss Reviews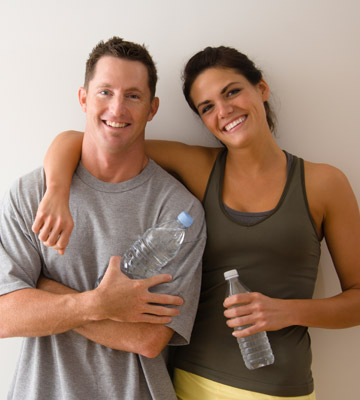 Anyone can write a review of a product, even if he or she has never tried it before. This is especially important to know when reading HCG shots weight loss reviews online. Claims that seem absurd – such as losing 20 pounds in 10 days – may or may not be the truth. A legitimate source will speak in a more conservative manner.
Quick weight loss does occur for men and women who are following the HCG diet protocol as prescribed by a doctor. This includes the use of HCG injections along with a very low-calorie intake. Cutting daily calories down to 700 requires doctor supervision. This is not something someone should embark on by him or herself.
With the help of a trained doctor, most people lose, on average, between .5 and 1.5 pounds a day. Although it is true that there have been cases of individuals losing between 2 and 3 pounds during their first cycle of HCG injections, this is not the norm but is most likely to occur in people who are more than 100 pounds overweight. That is why being able to decipher the HCG shots for weight loss reviews that are legitimate from those that are merely fabricated claims is crucial.
HCG Diet Reviews
The HCG diet follows a protocol created in the 1950's by Dr. Simeons. Over the years, research has shown this diet to work, but it has morphed into something slightly different from what it was back when only 500 calories were allotted to the individuals on the program. Today, our HCG shots for weight loss reviews from our clients has proven that increasing the daily consumption to 700 calories, and adding vitamin B 12 injections, can provide the same superior results without the feelings of starvation.
It is important to note that our HCG shots weight loss reviews come directly from our patients, and are based on the use of real HCG injections, not homeopathic products such as HCG pills or drops. These are not the same as real HCG shots, and cannot be used interchangeably for the same astonishing results.
HCG Reviews from Weight Loss Medical Center: Reviews That You Can Trust
Weight Loss Medical Center has long been a leader in the field of weight loss with the HCG diet. Women and men throughout the US have turned to us for help ridding their bodies and their lives of the excess fat crowding their organs and affecting their health. Our HCG shots weight loss reviews of their results is what has led us to increasing the caloric intake and providing the vitamin B 12 that increases energy, speeds fat burning, and improves immune functions.
Every member of our professional team is here to help each person succeed where they have failed in the past. Gaining weight often seems easier for most people than losing it, and we want to turn that around. Our HCG shots for weight loss reviews have helped us become a trusted source for weight loss in the US. If we can help you improve your health and well-being by losing weight, let us know. Our goal is to end obesity and improve lives, one at a time. You can lose that weight – and keep it from returning. Contact us today.