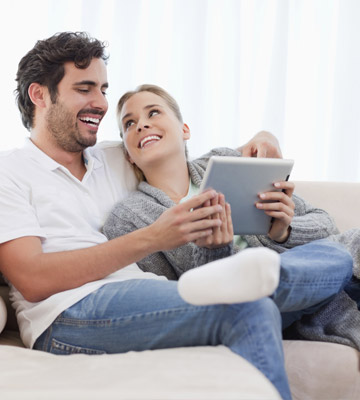 The ability to order HCG shots online may seem convenient to many people, but that does not necessarily mean this method is safe. A recent search of this very topic turned up results that stated the following:
No prescription needed!
Order today with a Visa card!
Buy HCG drops online!
Low sale prices!
We cannot express enough the necessity to run as fast as possible in the other direction if any of these types of statements are being made. There are reasons why some of the legitimate companies issue warnings about buying HCG shots online – there are just too many unscrupulous companies out to make a fast buck at the expense of unsuspecting buyers.
Safety must be a primary focus when talking about losing weight with HCG shots. Online ordering is possible, but it requires certain steps in order for it to be both legitimate and safe.
What Are the Steps to Ordering HCG Shots Online?
When looking to order HCG shots online, the first thing to do is find a legitimate medical weight loss clinic that specializes in the real HCG diet. You also want to ensure that the clinic prescribes a current form of the HCG protocol. How do you know if this is the case? Today's doctors have discovered that the 500 calorie diet of the past is no longer the safest, best, and most effective method of losing weight on the HCG diet. A 700 calorie protocol is now what you should be looking for in a weight loss clinic.
Here are the steps for getting HCG shots. Online ordering should begin like this:
Contacting the HCG diet clinic for a consultation – there should not be a charge for an initial consultation to discuss the possibility of losing weight with HCG diet shots
Completing a comprehensive medical form that allows you to provide all past and current health concerns and issues
Once these steps have been completed, the doctor can assess the individual situation to determine if the person is a candidate for quick weight loss with the HCG diet. If so, the HCG diet kit will be shipped out from a licensed US pharmacy.
Choosing Where to Order HCG Shots Online
The most important decision is choosing where to purchase your HCG shots. Online ordering may seem like a good idea at first, but you must speak with a medical professional before beginning the HCG diet to ensure its safety. There are some instances when this diet is not recommended, and you would not want to fall into that category after the fact.
There are two main choices for getting HCG shots prescribed by a doctor:
An online diet clinic such as Weight Loss Medical Center
A local weight loss clinic in your city
Each one has different advantages over the other, and the choice comes down to personal preference.
Individuals who opt for a clinic like Weight Loss Medical Center do so because they value the added level of privacy and confidentiality that they would not have walking into a local office. They also like the fact that their consultations are conducted over the phone, saving them time and money. Finally, they like the feeling of not being rushed when others are waiting to be seen in the next room. Although they are not necessarily clicking buy to order HCG shots online, there is still an added convenience to working with a national HCG diet clinic.
People who opt for local medical centers for their HCG weight loss dieting do so because they want to be able to work one on one in a face to face setting with a medical professional. They do not mind being seen or recognized by others, nor do they care that the cost may be higher due to all of the office visits they will have.
If you believe Weight Loss Medical Center is the right choice for you, or if you would like to ask questions about the HCG diet at no charge, please contact us by phone or the short form below.