HCG Diet Facts – What You Need to Know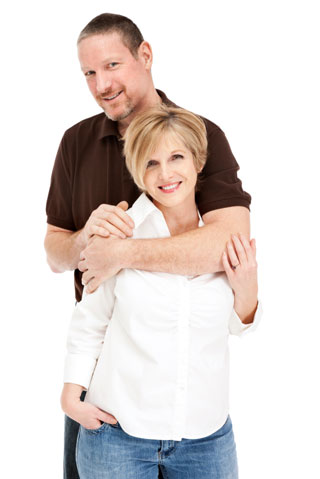 If you have been thinking about finding out more about the HCG diet for weight loss, then we have everything you need to know right here. HCG injections have been used in combination with a very low-calorie diet for six decades.
Both women and men can receive superior results from HCG injections, such as:
Burning excess fat
Eliminating fatty deposits and bulges
Toning and sculpting the body
Conquering unhealthy food cravings
Reprogramming the mind to desire healthy foods
The HCG diet facts presented here represent the average results based on people throughout the US, and the world. Dieting can be frustrating. Losing only a pound or two a week can rapidly derail a person's best intentions. Why sacrifice what you enjoy for such limited results?
With the HCG diet, most people will lose, on average, 5 to 8 pounds each week. Those numbers are staggering, and enough to keep almost anyone motivated to continue for the duration of the 6-week HCG injection protocol.
Understanding the HCG diet facts, and how to proceed with this weight loss program is what will bring you the results you desire.
What the 4 Phases of the HCG Diet Mean
There are 4 phases to the HCG diet program, and they must be adhered to as instructed in order to achieve weight loss success and maintain the results. These phases are:
Phase 1 – The Loading Phase
During the first two days of HCG and vitamin B 12 injections, a minimum of 2000 calories must be consumed each day. This is to be high calorie, high-fat foods such as pizza, pasta, ribs, burgers, potatoes, and other favorites. Do not skip this stage as the body is going to need the abundance of fat floating in the bloodstream to start the fat burning process that will begin on day three.
Phase 2 – The Weight Loss Phase
Depending on the amount of weight you have to lose, this phase can last from 23 to 40 days. A daily meal plan of 700 calories will be set, and food lists and recipes that are simple to prepare and delicious to eat will be provided. This is when the average pound a day weight loss occurs.
Phase 3 – The Stabilization Phase
The period of time spent on this phase can vary, based on whether a subsequent cycle of HCG injections is required for additional weight loss. You will no longer be administering HCG injections, and your caloric intake will be gradually increased. Additional foods will also be slowly added back in during this time.
Phase 4 – The Maintenance Phase
This is daily life without dieting. You will have learned better eating habits and healthier ways of preparing meals. Your new, trimmer body will be turning heads and looking better in clothes. All of the HCG diet facts that you have learned will have been put to good use, and you can continue using them to maintain your slimmer body.
What to Expect from the HCG Diet
We want you to know what to expect when you contact Weight Loss Medical Center to begin the HCG diet. Here is what you can anticipate:
Each person will have a consultation with a clinical advisor to discuss their weight loss goals, lifestyle concerns, overall health, and any concerns or questions that he or she might have.
A comprehensive medical form must be completed – this can be accessed and filled out right here on our website.
The doctor will review this information and, if indicated, prescribe the HCG and vitamin B 12 injections for use.
All medications and supplies will be ordered from the US pharmacy and shipped directly to your door. This package must be signed for at the time of delivery.
All instructions, necessary supplies, HCG diet meal plan, and recipes will be provided.
Continuing support is always available throughout the HCG weight loss program.
You can expect to lose between 20 and 40 pounds during 6 weeks on the HCG diet. The more weight you have to lose overall, the greater your initial weight loss will probably be during the first cycle of HCG injections.
The HCG diet facts should answer most of your questions. Please contact Weight Loss Medical Center directly with any other inquiries, or to request your HCG diet kit so that you, too, can start losing unwanted weight.