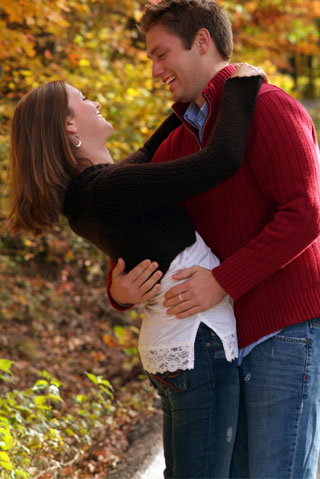 Many people naturally assume that all vegetarians are as skinny as a twig, but that is not always the case. Just because a person does not eat meat, doesn't mean that they will not have issues with weight. Sweets, carbs, and high fat dairy products can pack the pounds on just as quickly as a slab of ribs. The HCG diet for vegetarians can help you lose those unwanted inches from your body in a matter of weeks, not months. Yes, it is true that you can lose up to a pound a day without eating steak and chicken. One of the first things you will need to do is realize that as with anyone else beginning the HCG weight loss program, you will need to make some changes in how and what you eat. Fat gained from eating beans, pasta and rice is just as dangerous as fat gained from animal products. No type of eating plan is healthy if it causes you to walk around with excess weight on your body. When following the protocol for Dr. Simeons HCG diet for vegetarians, it is vital to understand that you must follow the guidelines we provide. That is the only way you will have the success you desire. Our advisors will speak with you in detail about your particular eating habits, namely your likes and dislikes, in order to customize a program that will bring you weight loss success.
Does the HCG Diet Work for Vegetarians
Vegetarians come in many types, and at times, where you live may dictate the foods you eat. For example, many of the people we talk to in places such as Boston MA and Tampa FL tell us they eat a lot of fish and shellfish. How does the HCG diet work for vegetarians in these areas compared to people in Madison WI and Burlington VT who enjoy a greater amount of dairy in their daily meals? While people in both categories will have to make changes to the types of food they eat while using HCG injections to lose weight, it may be a greater change for those used to consuming large quantities of dairy. While at first glance, you might think that it would be impossible for someone to lose weight on this program without eating meat, it is actually not as difficult as you think. We have had successful dieters from one end of the country to the other. They have all maintained their dietary beliefs while happily dropping pound after pound of unwanted fat. Yes, it did take some extra planning and forethought, but with the help of our knowledgeable and experienced advisors, anything is possible.
HCG Diet for Vegetarians Menu
There is no difference in the strategies of the HCG diet for vegetarians menu as for meat eaters. You will still have three meals a day and up to two snacks. The actual guidelines of the program are the same. You will still have fruit in the morning if you would like, with a little bit of protein. Lunch will still consist of protein and vegetables. Dinner will be the same as lunch. You are allowed fruit, either with your meals, or between meals for a snack – your choice of when to eat it. There are some people who have always looked forward to dessert at the end of a meal, and for them, fruit makes the perfect alternative. Others enjoy having a snack halfway between meals. There is no right or wrong way to decide when to eat your fruit, so long as you stick to the choices on the HCG diet protocol for vegetarians. This included apples, oranges, grapefruits, strawberries, and lemons and limes for flavoring food and beverages. So, whether you are biting into succulent ripe berries in San Diego CA, or enjoying the crunch of fresh from the tree gala apple in Tacoma WA, you can lose weight while enjoying the sweet tastes from nature.
HCG Diet for Vegetarians Recipes
Many of the same foods you enjoy right now can be easily converted into HCG diet for vegetarians recipes. One of the biggest fears we deal with every day is the thought of giving up staples such as pasta and rice. This does not have to keep you from losing unwanted fat on our quick weight loss program. When you receive your complete diet kit, you will notice an item on your shopping list called Shirataki or "Miracle" noodles. You will find these versatile noodles in a number of different styles in both refrigerated produce sections of your neighborhood grocery store, as well as pasta aisles in health food stores. Before you start lamenting the loss of rice on the HCG weight loss program, know that some brands even offer rice shaped versions of this "pasta." This will even enable you to make a healthy version of "fried" rice, using eggs or tofu for your protein option. Creativity will be the name of the game as you learn to prepare healthy, nutritious, and easy to prepare meals that your entire family will love. You will be eating well and losing weight quickly and safely. As a matter of fact, when you begin looking through the amazing selection of recipes that we provide, you will find some delicious recipes using these noodles. We make it easy for you to shed those unwanted pounds without a lot of fuss or bother.
HCG Foods for Vegetarians
What other HCG foods for vegetarians can replace the animal protein options on the diet? Cottage cheese, plain yogurt, skim milk, one whole egg with three egg whites, and tofu are some of the options you will have. If you do eat fish and shellfish, you will certainly enjoy losing weight while following the protocol we provide. Imagine having a nice salad topped with a freshly grilled piece of halibut for lunch, and a steamed main lobster with broccoli for dinner. Your friends will be envious of the delicious foods you are eating while you whittle away at your waistline. There are many different HCG diet options for vegetarians, and your personal advisor will discuss them with you, ensuring that you feel comfortable with the choices you have. Crabmeat, shrimp, snapper, and swordfish are some of the other alternatives that you have fresh from the sea. Of course, you will also be able to enjoy all the same delectable fruits and vegetables that everyone else can have while following the weight loss protocol that we provide.
HCG Diet Tips for Vegetarians
We want you to know that you will have plenty of support while you are losing that unwanted fat from your stomach, hips, and thighs. There are many ways to get HCG diet tips for vegetarians these days, in addition to those you get, from your advisor. The internet has made it easy for people to achieve extraordinary levels of success while using their doctor prescribed HCG injections to lose weight. You will find blogs, forums, and recipe sites where other dieters are happy to post and share their ideas and tricks for losing weight while maintaining a vegetarian lifestyle. There is a large community of people, from Anchorage Alaska to Atlanta Georgia, that have discovered the ease in which they could shed their excess fat while preparing and dining on health meals. You will even find it easier than you thought to eat out at restaurants while following our program. Most seafood restaurants offer steamed crab legs, lobster, and shrimp, and will be happy to grill or steam some asparagus or broccoli to go with it. A tasty salad on the side will work just as well. Most of all, remember that you are not alone on this journey, we are here to help you succeed.
HCG Diet for Vegans
We are often asked if there is a special HCG diet for vegans, and the answer is that the program itself is essentially the same, only the protein choices will be different. There are raw food options that will be available for you to use. One of the things that we recommend in this case is that you speak in detail with one of our advisors about what you will and will not be able to eat. This will make it easier for you to put together a program that will enable you to stick to your preferred way of eating while losing weight at the same time. For those of you who have tried to maintain a healthy way of eating, remember that some of the healthiest food choices can still be high in calories. If you overeat and do not get enough exercise in your life, you will put on extra pounds. Our goal is to help you lose that fat quickly while teaching you how to make better choices. Remember this as you begin our program, the "diet" portion of the HCG weight loss program only lasts 6 weeks, then you will begin to add the other foods you love back into your daily meal rotation. Once again, your advisor will show you how to begin adding these foods and increasing your daily caloric intake once you have completed your cycle of injections.
HCG Diet Plan for Vegetarians
As you can see, it is possible for you to lose weight with the help of the HCG diet plan for vegetarians. Just because you have chosen a certain way of eating, does not mean you have to settle for a life of carrying around excess fat. You may live up high in the mountains near Denver CO or near the water in New Orleans LA, but you can still lose weight as quickly as possible on this revolutionary diet program that has actually been around since the 1950's. How's that for a track record? There is a reason why you read about this diet in magazines, and watch television doctors singing its praises, the reason is that it works. College students in Los Angeles CA have used this program to drop their "Freshman 15" unwanted pounds, busy mothers in Chicago IL have melted away their left over pregnancy pounds, and focus-driven professionals across the US have achieved the results they were seeking when they began the HCG weight loss diet. Now it is your turn to achieve these same results. Simply fill out the contact form on this page to begin. It truly is that simple.
What to Eat on HCG Diet for Vegetarians
Are you ready to change your life? Have you had it with being the heavy one in all the pictures? Now that we have shown you what to eat on HCG diet for vegetarians, are you ready to get started losing pound after pound of unwanted belly fat? We are here to help you achieve your goal. You do not have to worry about embarrassing weigh-ins, weekly meetings, or time-consuming office visits. We never make you come into one of our HCG weight loss clinics because we know that your life is busy, and your time is precious. We can accomplish everything by phone and internet, making it easy for you to get started losing pounds and inches just days from now. Why put off for another minute the goals you want to achieve? Our doctors are weight loss specialists, and offer the best HCG diet for vegetarians that you will find anywhere. It doesn't matter where you live, we can help you. Contact us today at the number you see at the top of this page or fill out the contact form below. We are here to help you achieve your weight loss goal today.