Prescription for HCG Injections – Why is it Necessary?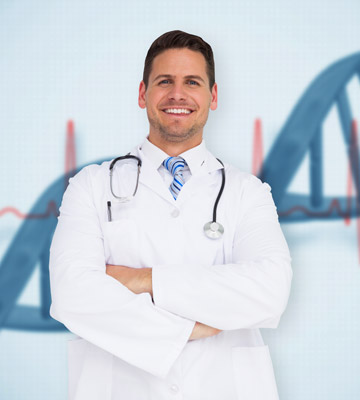 Getting a prescription for HCG injections does not have to be dangerous. The reason it is necessary to get a prescription is because HCG is a hormone. It has specific uses for which it can be prescribed, and only a doctor can determine who is a candidate for the safe use of this medication.
Why do HCG injections require a prescription when HCG drops are available over the counter? This is one of those questions that is important to understand. There is a significant difference between HCG injections and HCG drops. HCG injections contain the real human chorionic gonadotropin hormone and the drops do not. Instead, they are typically a mixture of different vitamins, amino acids, and any other ingredients that the manufacturer deems appropriate.
Also, HCG drops have no oversight. This means that they do not go through any testing or approval. The government steps in and removes them from the marketplace when their claims are found to be false, or when they turn out to be dangerous. It is also important to avoid fraudulent websites that have no experienced doctors to prescribe this medication. That can result in the receipt of counterfeit or unsafe products.
Do I need a prescription for HCG injections if I only have a little weight to lose? The HCG diet is only intended for people who have more than 10 pounds to lose. It will not work well for people with less fat on their bodies than that. Typically, it is best to be at least 20 pounds overweight before starting the HCG diet. Our advisors can help you determine how long it will take you to lose your desired weight, and how many cycles of HCG injections you might require.
Who can Prescribe HCG Injections?
Because the HCG diet must be overseen by a medical professional, the next logical question is who can prescribe HCG injections. Although any doctor can order this medication for his or her patient, it is best to work with an HCG diet expert who has experience and knowledge in helping people lose weight in this manner.
There will always be some people who are not going to be ideal candidates for this treatment, and since HCG diet specialists work in this field all day every day, they are the best ones to make the determination of who can benefit most from this weight loss program.
Here are some answers to frequently asked questions by our doctors who prescribe HCG injections:
Can men and women both benefit from the HCG diet?
Yes, both men and women will lose weight with HCG injections. Men typically lose weight at a quicker pace since they have more muscle on their bodies than women.
Can doctors prescribe HCG injections to children?
No, children are not candidates for the HCG diet since HCG is a hormone, and their bodies are still growing. The youngest age for this program is typically around 18, and must be carefully supervised by an experienced doctor.
If I have more than 100 pounds to lose, can HCG injections help me?
Yes, the HCG diet has helped many people lose more than 100 pounds of unwanted fat. There is a particular protocol that will be followed to allow people to stabilize their weight in between dieting cycles.
Where to Get an HCG Injections Prescription
You know that you need a doctor's order before beginning the HCG diet, but where do you go to get that? Here at Weight Loss Medical Center, we have taken the confusion and mystery out of this process. You do not need to find a local clinic that is going to run up the fees by requiring you to come in for regular appointments. That can all be done by telephone.
Learning how to get HCG prescription requires contacting a legitimate medical clinic with on-staff doctors who specialize in HCG weight loss. You will be prompted to complete a comprehensive medical history questionnaire. Please be honest while filling out this form, as this medical information is necessary to ensure that you can engage in the HCG diet safely.
You will also have a consultation with a weight loss advisor who will help you determine if this is the appropriate diet plan for your needs. Once approved by the doctor to begin, all necessary medications and supplies will be sent directly to you from a licensed US pharmacy. Your complete HCG diet kit will contain everything you need to get started.
As you can see, the answer to do you need a prescription for HCG injections is yes, as doctor support and oversight is required. Weight Loss Medical Center provides all medications, supplies, meal plans, instructions, recipes, and guidance to help you accomplish your weight loss goals.