Is the HCG Diet Safe and Effective?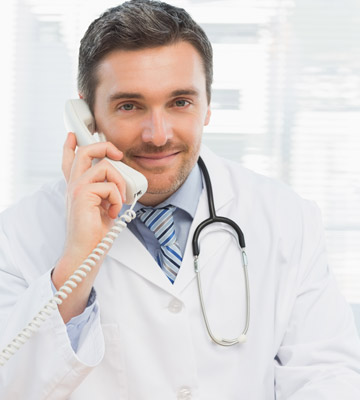 We are often asked is the HCG Diet safe and effective for adults to use to lose weight fast. The answer is yes, with some explanation. First of all, you must be certain you are getting the real HCG Diet. This means injecting yourself with prescription HCG provided by an experienced weight loss doctor. This is not the same thing as HCG drops or pellets. Those products do not contain real HCG and should not be mistaken as the real HCG Diet.
Weight Loss Medical Center's 800 calorie HCG Diet includes vitamin B12 injections for added immune support, energy, and fat burning properties. Each person must complete a comprehensive medical history questionnaire prior to beginning the HCG weight loss program. For the diet to be safe and effective for you to use, honesty is a must when completing this form.
Here are some questions about certain health conditions regarding the safety of the HCG Diet:
Is the HCG Diet safe for diabetics? The HCG Diet with 800 calories is indeed safe for use by most diabetics. In fact, not only is it effective at burning stored fat at a rapid pace, but it helps to regulate diabetes for many people. Of course, this program must be prescribed and supervised by an experienced HCG weight loss doctor.
Is the HCG Diet safe for a diabetic who is not in control of their sugar levels? Yes, the changes on the HCG Diet can often help improve glucose tolerance in the body. Please discuss this subject in depth with your HCG clinical advisor as each person's situation is unique.
Who Should Not Be on the HCG Diet?
Some people should not be on the HCG diet. We are going to answer some frequently asked questions on this subject below:
Is the HCG Diet safe while breastfeeding? We do not recommend the HCG Diet while you are breastfeeding because your body needs extra nutrition to make milk for the baby. Please discuss this subject with one of our clinical advisors so we can help formulate a proper weight loss program for your needs.
Is the HCG Diet safe for heart patients? If you have heart disease, you will need to speak directly with the HCG medical advisor to discuss your personal situation. Some heart patients will not be candidates for HCG weight loss. Asking is the HCG Diet safe for your heart is a good starting point to bring up the subject of losing weight. Excess fat can impede your heart health and your recovery from a heart attack. Obesity and metabolic disorder can put a strain on your heart. Losing weight is beneficial, and our goal is to help you find the best way to accomplish trimming those excess pounds from your body.
How to Follow the HCG Diet Safely
It may seem a bit foolish to say this, but following the HCG Diet as it is prescribed is the best way to lose weight on this program safely. If we tell you to consume 800 calories a day but you eat only 500 calories, you are not helping your body. Weight Loss Medical Center has designed a program that works, but only when followed as prescribed.
Because your health and safety are just as important to us as your weight loss results, we need you to be 100 percent honest when completing the health questionnaire. Do not omit something because you do not feel it is relevant. Please let our doctors make that decision. Only with all of the facts can we prescribe the HCG Diet safely.
For additional information about starting the HCG Diet, please contact Weight Loss Medical Center for a free consultation with a weight loss specialist.