HCG 500 Calorie Diet – What You Need to Know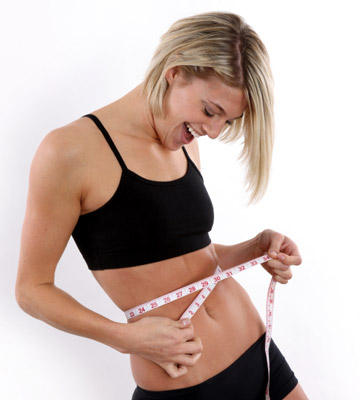 The original HCG 500 calorie diet has helped untold numbers of people lose weight throughout the world. It has been around since the 1950's. As with anything that has been around for such a long time, there have been some positive changes to the original protocol as designed by Dr. Simeons.
If this is your first time looking into HCG and 500 calorie diet programs, there is a lot you need to know before making a decision to get started. First of all, there are many imposters to the HCG Diet. Real HCG comes in the form of injections, not drops or pills. These knock-off forms of the HCG Diet will not bring you the same long-lasting results as the real HCG weight loss program.
The next thing you need to know is that there have been improvements to the HCG 500 calorie diet plan that work for your benefit. Today, our doctors here at Weight Loss Medical Center include vitamin B12 injections along with the HCG shots that you will be administering at home. B12 helps to reduce feelings of hunger, provides added energy, and supports a healthy immune system.
Finally, the last change that we have made to the HCG 500 calorie diet menu plan is an increase in your daily caloric intake up from 500 to 800 calories each day. We will discuss this change in greater detail in the next two sections.
500 Calorie HCG Diet Meal Plan
On the original HCG 500 calorie diet meal plan, you were able to consume two meals a day – lunch and dinner, with an apple in between as a snack. Breakfast consisted of nothing more than a cup of tea or coffee (with only one tablespoon of skim milk allowed for the coffee each day). Some individuals who were used to eating breakfast in the morning had trouble with this part of the HCG Diet protocol. They felt light-headed, grumpy, hungry, and irritable. Headaches were often reported, especially in the early stages of the diet.
All that changed when our doctors decided to experiment with adding an extra 200 – 300 calories a day to the program. Our clients continued to lose weight at a rate of one-half to one pound a day, but the headaches, feelings of hunger, irritability, and light-headedness were gone. Instead, we heard about improved energy, sense of fullness, and positive results.
People were getting the same HCG 500 calorie diet results by consuming 800 calories and feeling satisfied rather than hungry. This is a case where change was beneficial.
Why the 800 Calorie HCG Diet is Better
The reason the HCG 800 calorie diet is better is that it helps you mentally and emotionally to feel as though you are not being deprived. Eating three meals a day, that also includes fruit for those with a sweet tooth, helps to leave you feeling complete.
Another reason why 800 calories are better than 500 is that the body tends to go into a starvation mode at only 500 calories. Although the HCG shots help to prevent this action, we have seen that 500 calories do not support proper health benefits. Since the weight loss is the same, increasing the caloric intake is simply a win-win proposition.
With the original HCG 500 calorie diet recipes free to use as a guideline, you can still enjoy delicious meals, just a bit more of them. The HCG Diet Kit that Weight Loss Medical Center sends to each person includes an abundance of easy to prepare meals that are sure to delight even the pickiest eaters in your home. From crunchy chicken fingers to Oriental, Italian, Mexican, and other international delicacies, there is something for every taste. We even provide you with recipes for refreshing smoothies and mock cocktails, so you never feel left out.
To get your affordable 800 calorie HCG Diet Kit, along with the original booklet of HCG 500 calorie diet recipes, simply contact Weight Loss Medical Center for a free consultation with a weight loss clinical advisor. We are here to help you accomplish your weight loss goals.